125g Maison Fougere Belgian Chocolates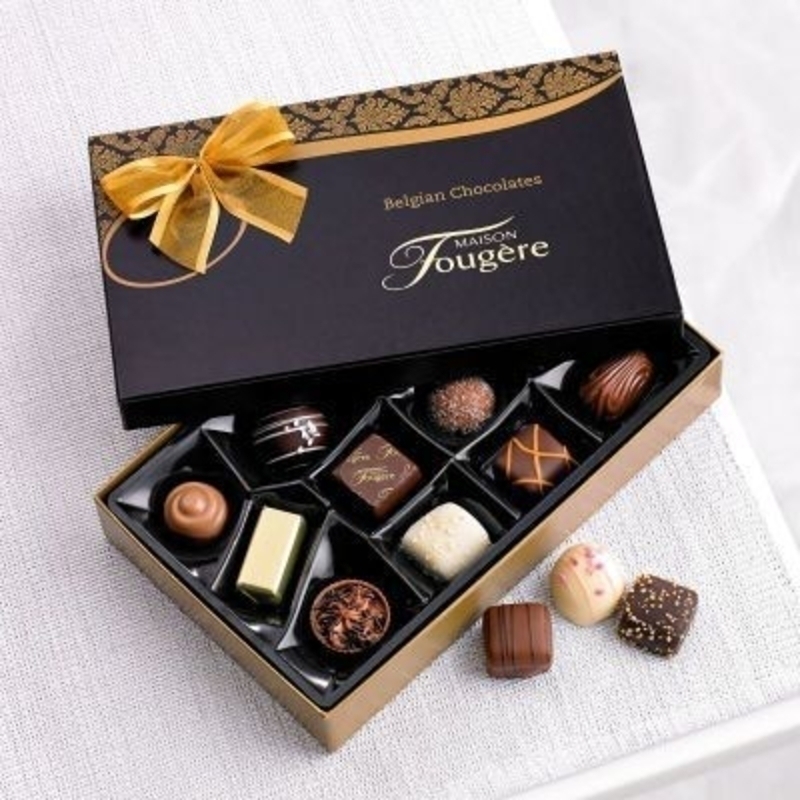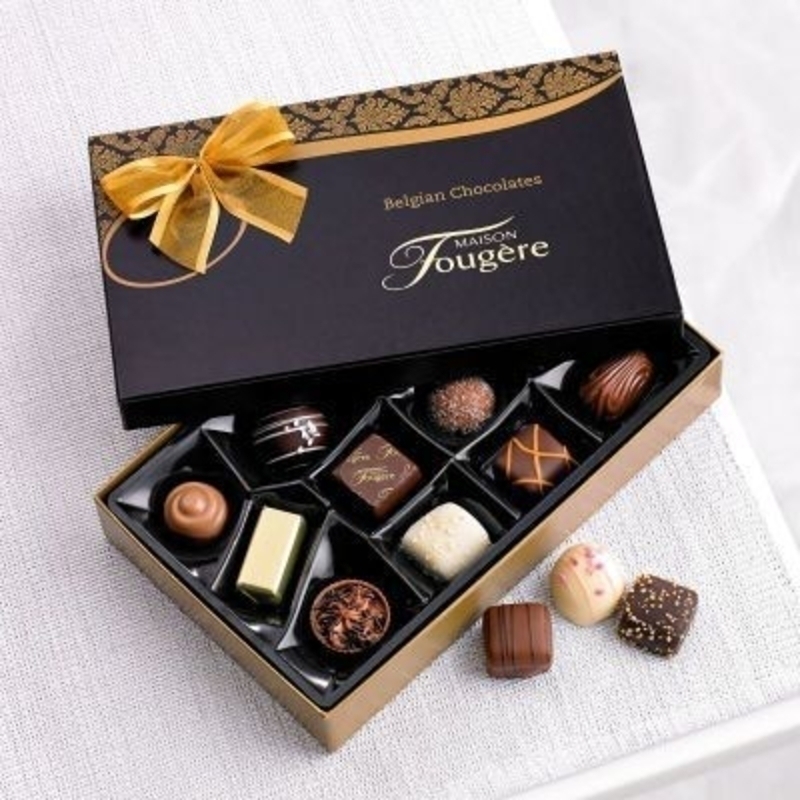 Price: £6
Product Code: C09661ZF
THIS ITEM WILL NEED TO ACCOMPANY A FLOWER ORDER OR BE A COMBINATION OF EXTRA ITEMS TO REACH OUR MINIMUM ORDER OF 25

This stylish box of assorted Belgian chocolates is presented in a stunning black and gold designed box finished with gold ribbon. This box contains 12 assorted Milk Dark and White chocolates (125g).

This product does not contain any artificial colours or flavours.

Contains: Milk Lactose Nuts Soya. May contain traces of egg gluten other tree nuts peanuts. This product is alcohol free. This product is suitable for vegetarians.
Share this item: