Allerton Manor in Liverpool is a spectacular Grade II listed building, making it the perfect Wedding / Event Venue. Situated on one of the country's oldest public golf courses, in an affluent, leafy suburb in South Liverpool, the beautiful grounds of Allerton Manor are the perfect setting for your special day.
Weddings at the exclusive Hay Loft in Allerton Manor offer more than just a beautiful venue. They have a dedicated events team on hand to help you with every aspect of your big day, everything from the seating arrangements and the decorations to arranging entertainment and food for your guests. They have a variety of wedding packages available to ensure your Wedding is the day you have always dreamed it would be.
The Hay Loft function suite at Allerton Manor was fully-refurbished in 2017 to match the Grade II Listed Building it is part of. The original oak beams and floor were restored, and new features were added to bring a more modern feel to the room. The design team was keen to ensure the space retained its unique and original character yet had a contemporary feel to it. The addition of the arched window and real fireplace lends itself perfectly to this luxurious space.
The spacious function room can accommodate exclusive and intimate Liverpool weddings for up to 120 guests for a buffet-style party, or up to 80 guests for a more traditional wedding breakfast. The suite is beautifully-appointed, combining the building's original features with modern design elements to give it a thoroughly contemporary feel. It's the perfect setting to celebrate your love for one another with the people you care about most, delivering a first impression that will last you a lifetime.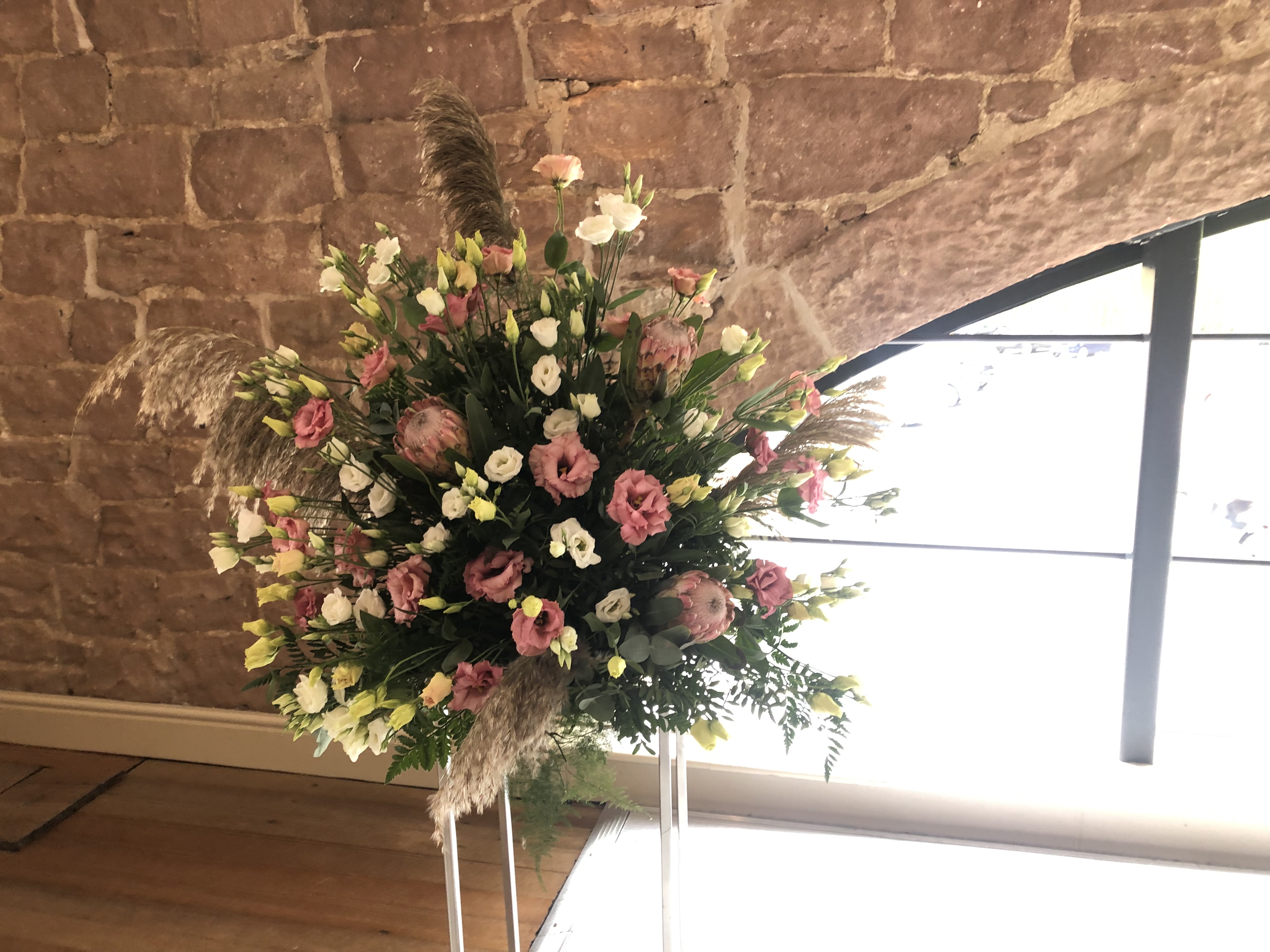 The Hay Loft is available exclusively to you and your guests, with its own private bar and terrace for Weddings and Events.
The Hay Loft suite has seen hundreds of celebrations from Engagements, Weddings, and Anniversaries, to Birthday parties, Corporate events, Remembrance services, and more. Their events team will work closely with you to put together a memorable event that is as unique as you are.
Booker Flowers and Gifts have created many gorgeous Wedding and Event Flowers at The Hayloft, being the preferred Wedding Florist for Allerton Manor.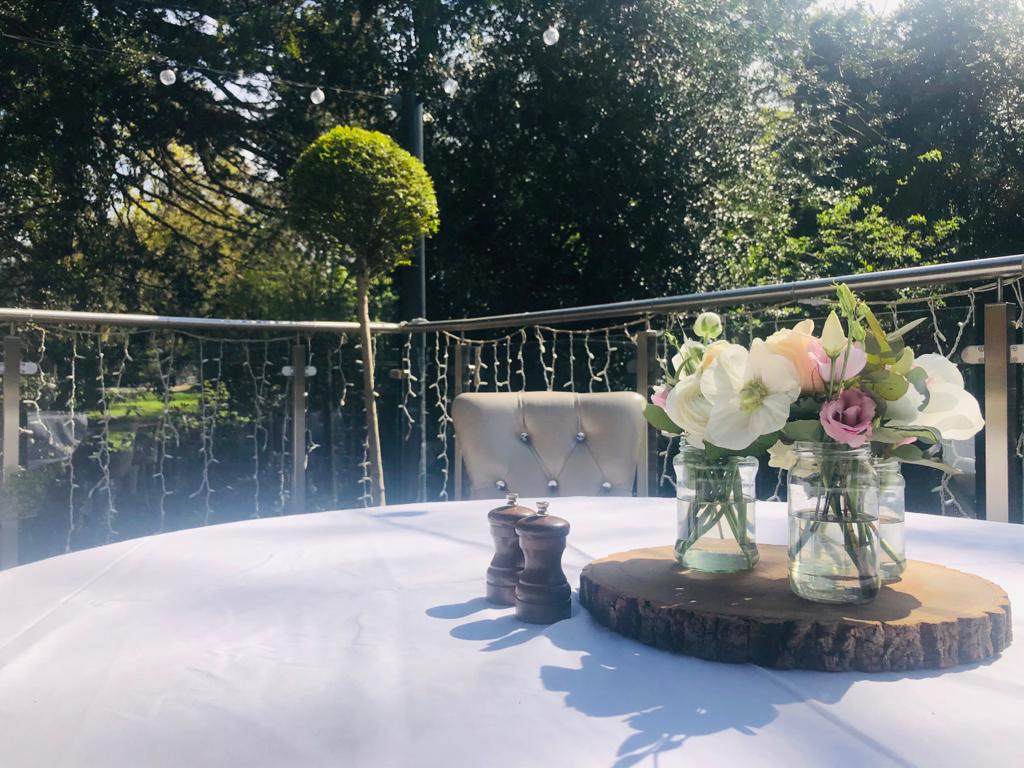 The Hay Loft isn't just the place where wonderful wedding memories are made. It's also the place where wedding plans begin!
Allerton Manor host regular Wedding Fayres, featuring some of the region's top Wedding suppliers ready to chat with you about the plans for your special day.
You will also meet our incredible wedding team who will help you get a feel for the venue as you enjoy a glass of chilled Prosecco and canapés.
Keep your eye out on social media for details of their next Wedding Fayre.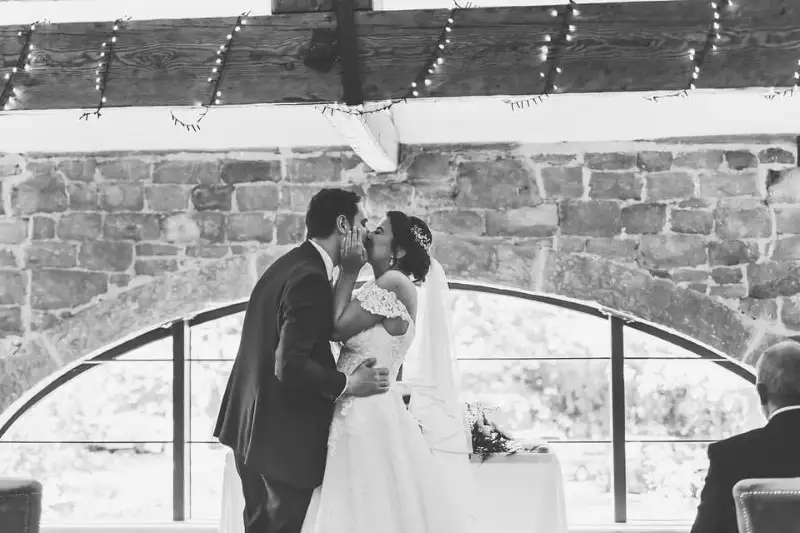 Allerton Manor is not only an approved wedding venue in Liverpool for Civil Marriages and Civil Partnerships but it also serves up a tasty treat in its family-friendly restaurant The Old Stables. which serves a range of classic British dishes all year round.
Their seasonal menus have been put together by their talented head chef using locally-sourced ingredients from responsible suppliers who share our commitment to quality.
Whether you want a quick bite to eat, or a three-course meal with family and friends The Old Stables at Allerton Manor is there to suit your requirements.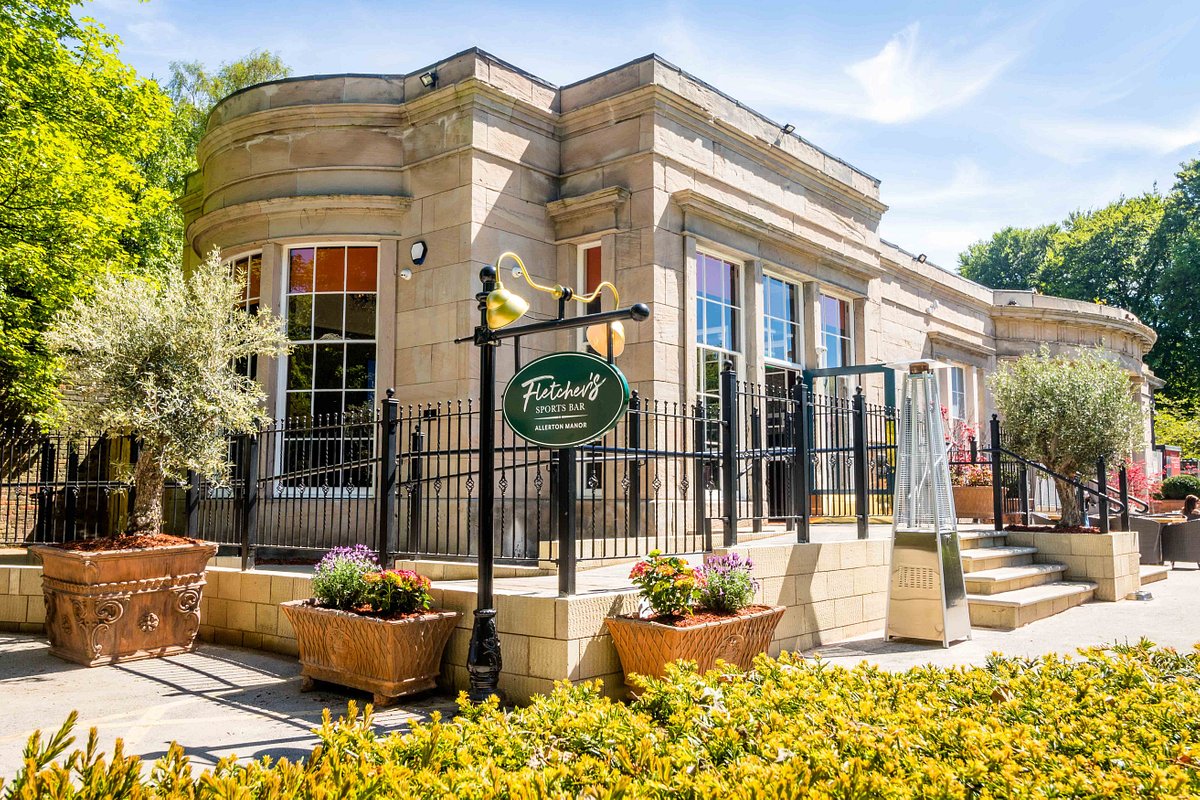 Fletcher's Bar is also situated at Allerton Manor. The Sports Bar and Beer Garden is the perfect place to sit back and relax with acold drink during the summer months. Fletcher's is fitted with an extra large outdoor TV screen, along with a fully-stocked bar and kitchen serving your favourite food and drinks. There's no better place to enjoy al fresco dining in the heart of South Liverpool.
Lastly, let's not forget about Golf! Whether you are new to the sport or a seasoned veteran, you will be hard-pressed to find a more enjoyable Liverpool golf course. Allerton Manor golf club is the perfect environment for a friendly knock, a competitive 18 holes, or a full day out with friends. With affordable green fees, society golf day packages, and club membership full of benefits, there is something for all levels of golfer.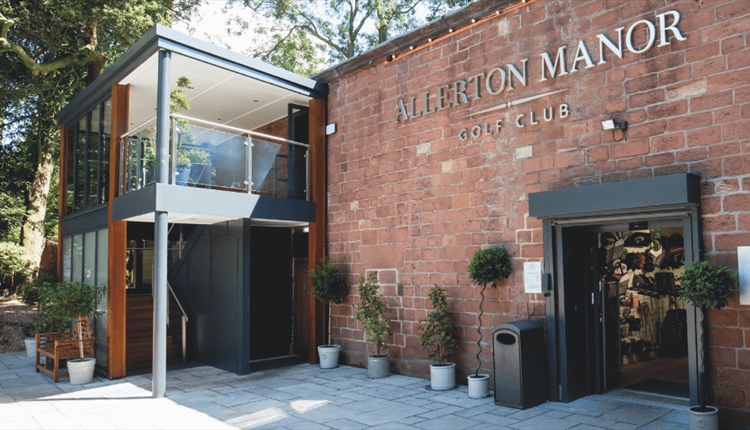 Being their preferred Florists, Booker Flowers and Gifts has done a number of Weddings and Events at this lovely venue including professional photoshoots and Wedding Open Days. Booker Flowers and Gifts also currently provide Allerton Manor with flowers for the Old Stables Restaurant.
So if you are looking to celebrate the perfect day with family and friends in picturesque surroundings and well-groomed grounds, then Allerton Manor Golf Club is the place to go!