Corporate Flowers Liverpool
Benefit from longer lasting, low maintenance business flowers Liverpool
If youre looking for flowers for your business in Liverpool, look no further than Booker Flowers and Gifts.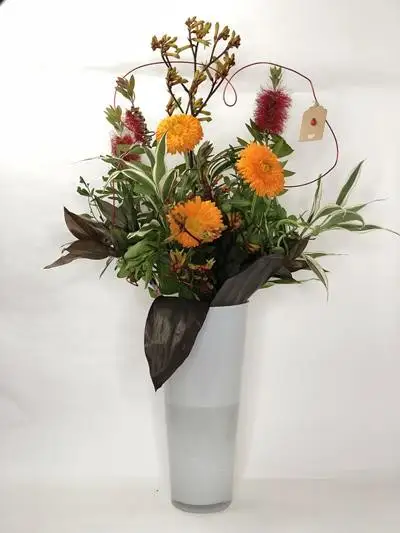 You will receive longer lasting flowers that you will not need to maintain.

Working with you to create a bespoke corporate flowers service, your corporate flowers will be delivered complete with vases, which are hired to you free of charge. With our long-lasting water solution, we guarantee that they will last for seven days.

Every time you receive your next delivery of corporate flowers, your vases will be swapped for new ones, fully cleaned, bleached and fresh, you do not have to do anything at all, we do it all for you!
Flowers bespoke to your business
Because you will have your own individual requirements, your flower arrangements will be tailor made to your needs.

If your organisation is in one of the below sectors, you can find out more, however you can be assured that we will fulfil your needs whatever your business.


Making your life easier when it comes to corporate flowers
When it comes to your corporate flowers, you will have all the work done for you. Services that you receive from us will make things easier for you, such as:


Free consultation with a corporate florist on site at your business premises

Free corporate flower delivery to your premises in Liverpool

Free vase hire and free vase cleaning, bleaching and replacement service

Flexible corporate payment terms

Same day delivery for you on most products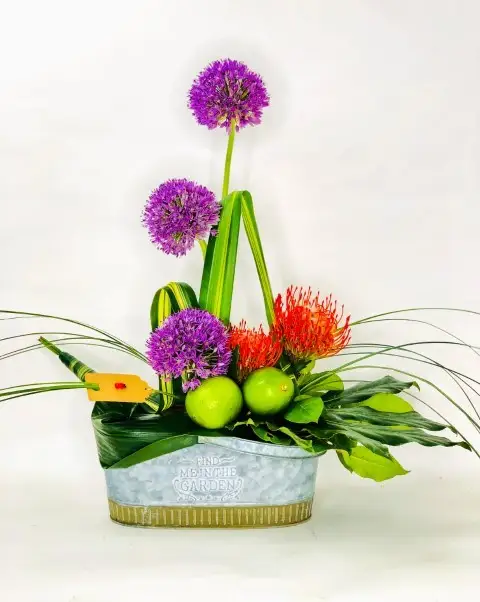 Additional benefits to you
As a corporate client, you will also receive these additional benefits:

A corporate discount code of 10% for all your staff

Should you require them for client hospitality, you will also be able to purchase alcohol as well as chocolates and corporate gifts, as we are fully licensed.


Award winning business Flowers in Liverpool
Receive all the benefits of being looked after by a florist that local businesses trust. No longer will you have the hassle of organising and maintaining your own corporate flowers.
There's a reason we've been rated best Liverpool florist by 'Three Best Rated' and judged North West Regional Winner at the English Wedding Awards 2022.
We also received two business accolades; Winner of Liverpool Chamber of Commerce Innovation in Business Award for Environment and Finalist of Liverpool Chamber of Commerce Innovation in Business Award for Customer Excellence in 2022.
Experience only the highest quality corporate flowers
You will receive flower arrangements that are not only bespoke, but created using only top-grade blooms, as certified by the Dutch Flower Auctions Association.

You can also be assured that you will enjoy only the freshest of flowers, backed by our seven day freshness guarantee.


A wide range of beautiful plants for you to choose from
Should you wish for a longer lasting alternative to business flowers, you can choose from a wide range of beautiful plants. You will receive expert advice on which will most compliment your workplace.


Environmentally friendly corporate florist Liverpool
As a business you are most likely mindful of the environment. Your flowers will come in ecofriendly packaging, which is either easily compostable or can be fully recycled.
In order to deal with waste responsibly - flowers taken away the week or after corporate events are composted by us. This compost is then given to Schools and Local community groups.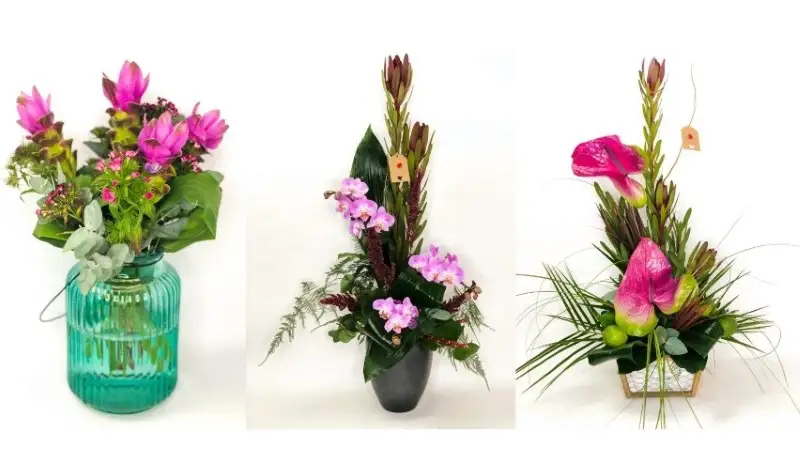 Supporting your local business
You can trust us with your corporate flowers. Here is what another local business has to say
Booker Flowers and Gifts created beautiful arrangements for two corporate events I organised at the Venue in the Royal Liver Buildings. Gemma was so friendly and helped me design the best possible arrangements within our budget. We created stunning round table and poser table arrangements using colours from the brand colour palette. The arrangements arrived on time and in perfect condition. I would definitely recommend Booker Flowers and Gifts.
Booker Flowers and Gifts corporate client


Contact us
What do you want from your Liverpool florist? Share your business flower needs today and receive expert floristry advice. Call Gemma and the team today on 0151 724 4850