Booker Flowers and Gifts Christmas Floral Demonstration Charity Evening
On the 20th November Booker Flowers and Gifts had their annual Christmas Floral Demonstration Charity Evening and Gift Bazaar at Bridge Chapel Heath Road Liverpool.
The charity evening was to support two local charities Marie Curie (Woolton) and Alder Hey Childrens Hospital. These annual events are held not only to raise money for very worthy causes but also to highlight local charities in the area and spread light on Liverpool charities which are not always thought of.
As Booker Flowers loves the local community they also wanted local stall holders to create a gift bazaar as they firmly believe everyone (especially at Christmas) should "Shop Local" so all of the stall holders were local independent traders. Ranging from the talented young local artist Sean Webster (who recently spray painted our shop shutters) to author and storyteller Jude Lennon.
For those of you that have not been to Bridge Chapel before the room is very large however it soon filled up with stalls holders and customers and the Christmas music playing in the background got everyone in the festive spirit whilst enjoying an amazing buffet from Bridge Chapel.
The stage at the other end was prepared for the first speaker Helen from Alder Hey who got up to explain where all the money raised would go. She talked about how children now do not have to stay overnight alone and that parents beds have been paid for next to their childs bed so parents now do not have to leave their children in hospital overnight. Then Helen talked about other ways which help each childs stay at Alder Hey a little bit more comfortable but which could not be done without everyones support. Finally Helen explained how Alder Hey was opening a new charity shop in Old Swan and any old furniture or unwanted bric-a-brac was desperately needed and to donate just visit the Alder Hey Charity Website.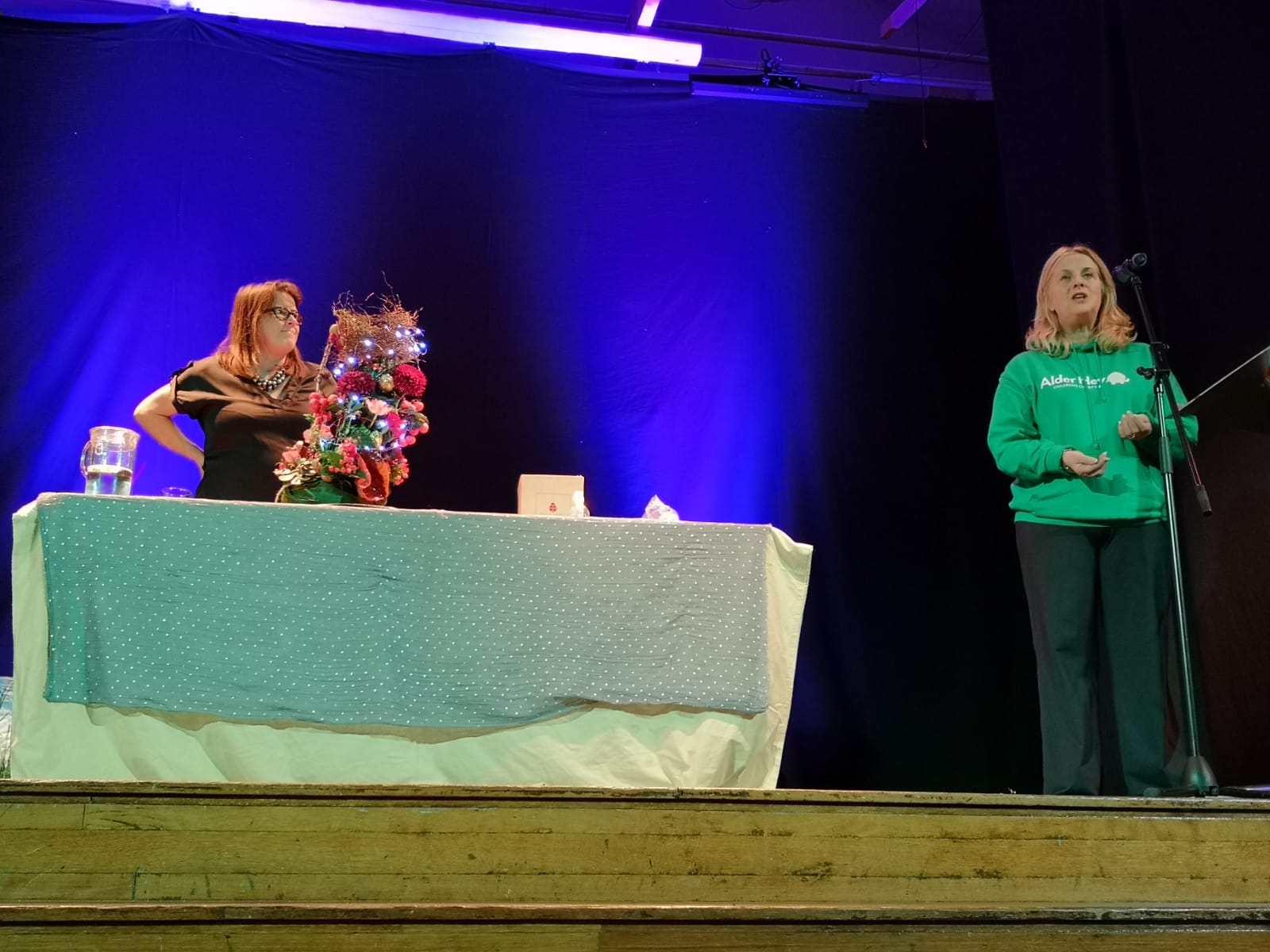 Following Helens speech it was professional florist Fleurs turn to get up on stage to create something amazing using only eco-friendly and biodegradable materials. Booker Flowers and Gifts are dedicated to protecting the environment and are constantly thinking of new ways on how to do this.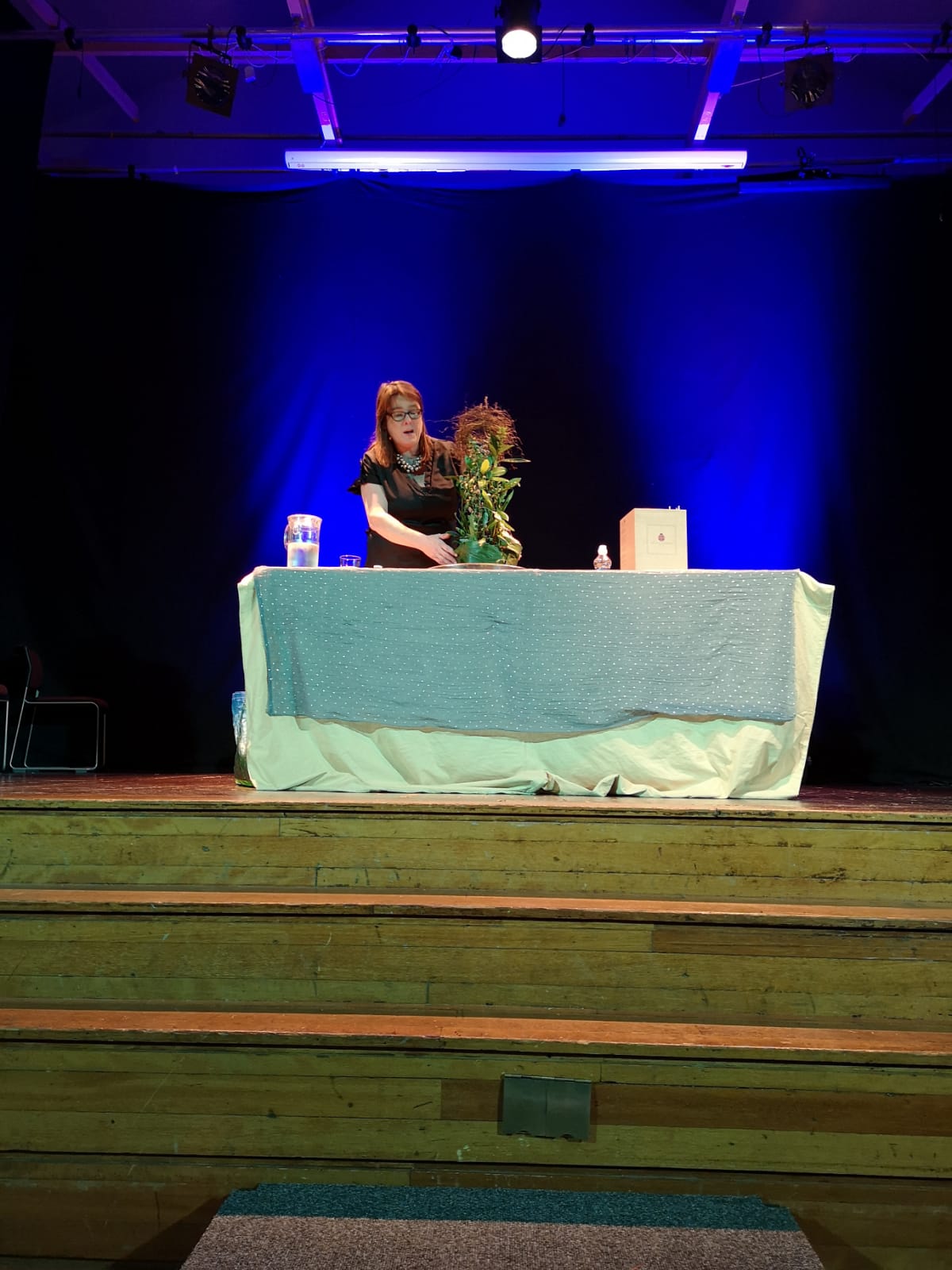 Fleur revealed that her theme this year was The Nutcracker and that her first floral demonstration would be a representation of the Nutcracker himself which she had made from chicken wire (rather than using oasis floral foam). Fleur explained that the foliage she used was from her garden and then went on to talk about all the amazing red festive flowers she was using and before we knew it an amazing Nutcracker was standing tall on the stage!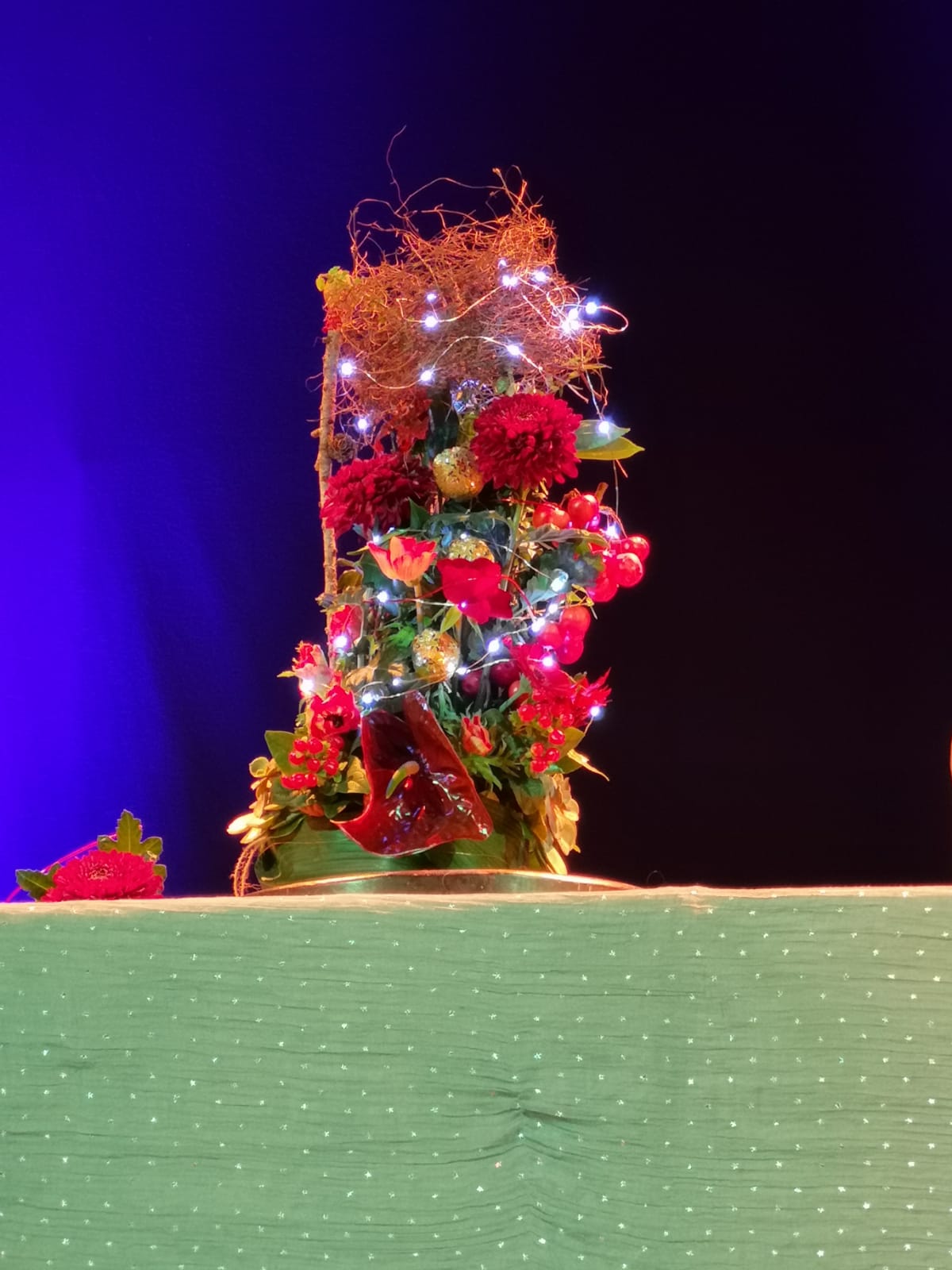 Following Fleurs amazing demonstration it was time for Julie from Marie Curie to get up on stage and explain what the charity night means to them and all the good things which can be done with the donations they receive. This included the time and effort all the nursing staff and volunteers do on a daily basis to help create lasting memories for everyone they care for. Julie then explained that Marie Curie have been caring for the people of Liverpool for 60 years but how this is only possible by the support from everyone and how grateful they were.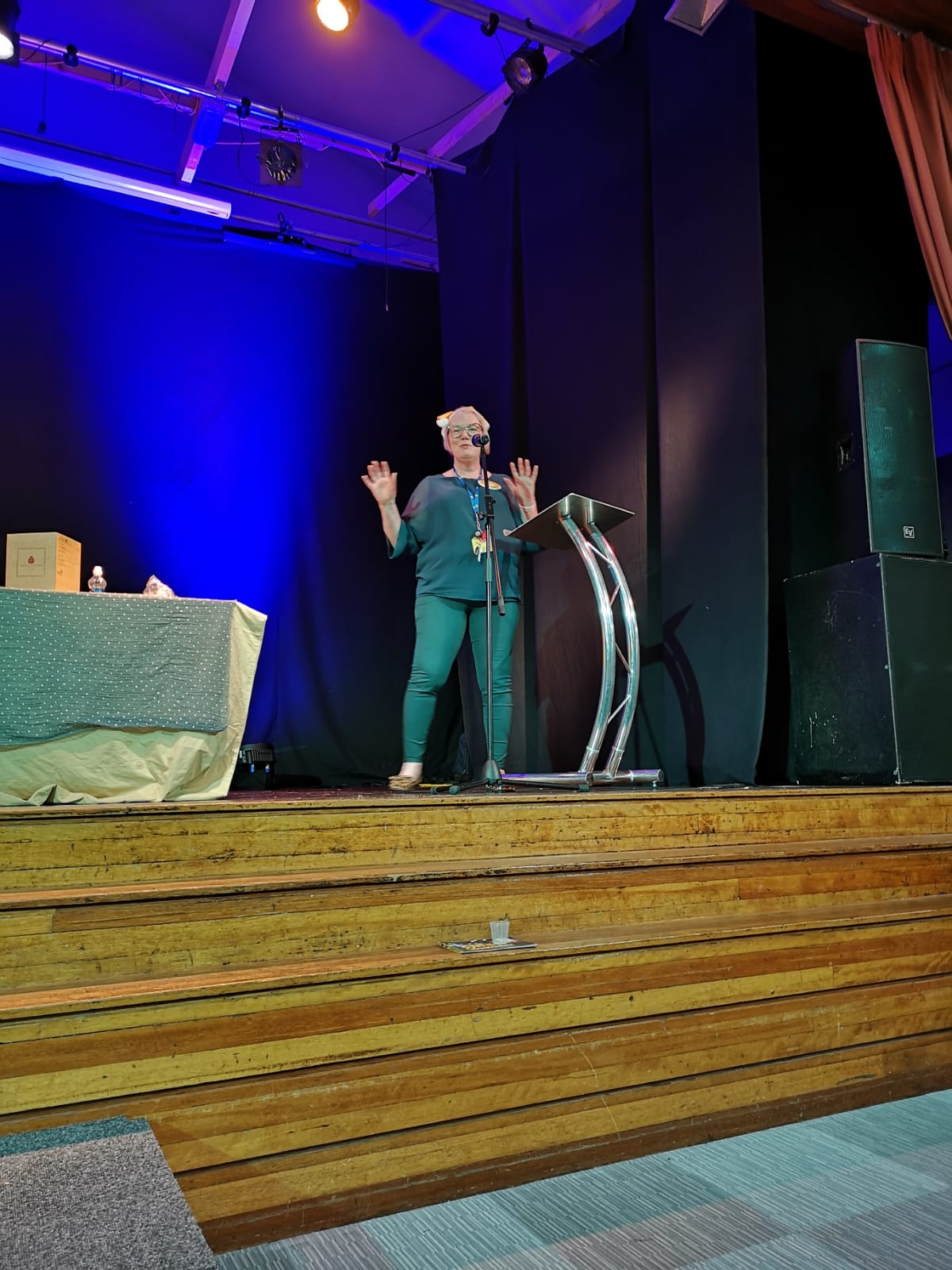 Following Julies speech it was Fleurs turn again to demonstration her second floral piece which was going to be the Sugar Plum Fairy. This amazing design was constructed from an old umbrella tall glass vase and an old fruit bowl (from a charity shop) and of course some amazing scented white flowers and foliages – it was unreal to see how the structure evolved into an amazing arrangement complete with fairy lights in just a few minutes.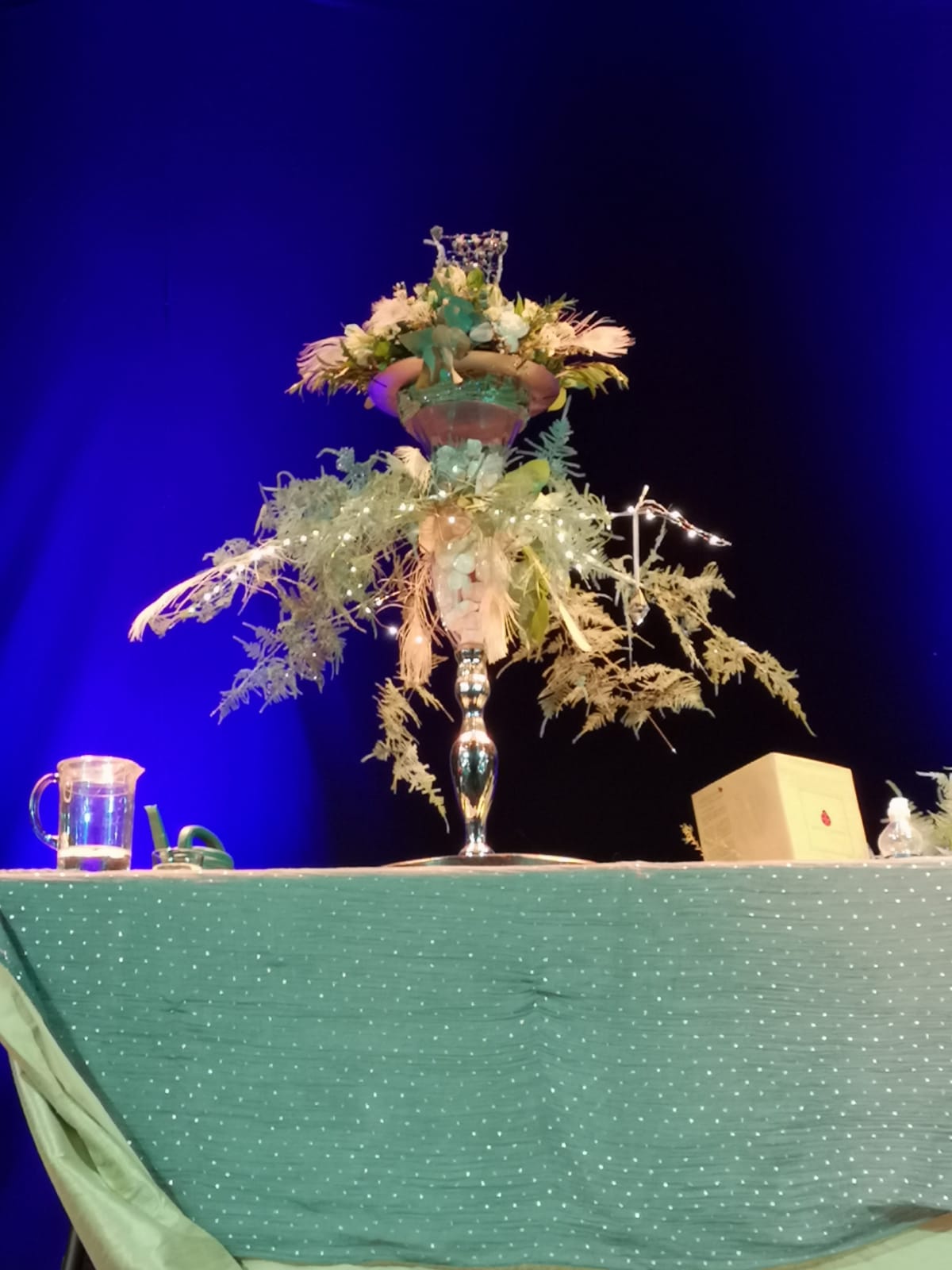 It is no surprise that Fleur has been demonstrating for 20 years! Her first demonstration was actually to celebrate the Millennium New Year in her friend Liz Cristies house who actually attended the demonstration evening which made it special for both of them.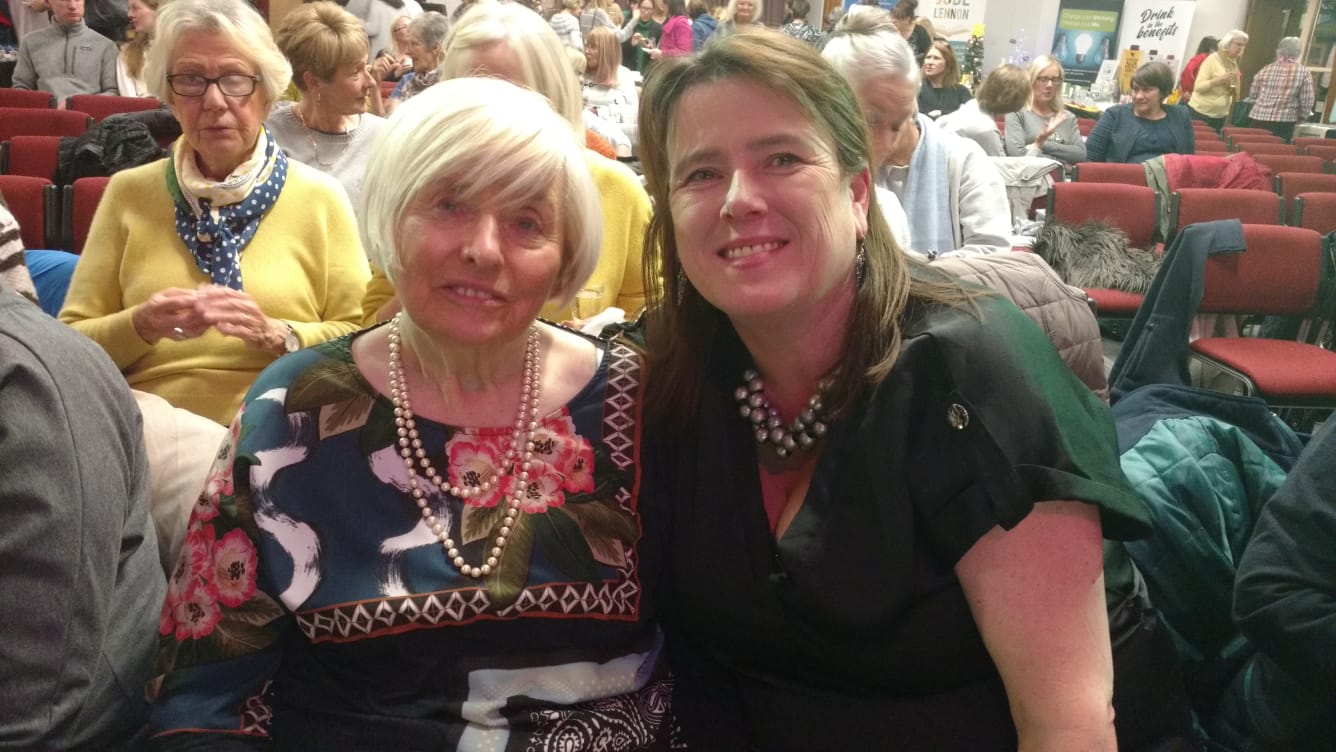 The evening ended with a raffle which gave everyone the chance to win the Nutcracker and Sugar Plum Fairy plus other lovely gifts which had been donated from each stall holder.
Booker Flowers and Gifts want to say a massive THANK YOU to everyone for coming and supporting the evening as well as a big thanks to all the stall holders (listed below) and Bridge Chapel – it really means a lot to the Booker Flowers Team.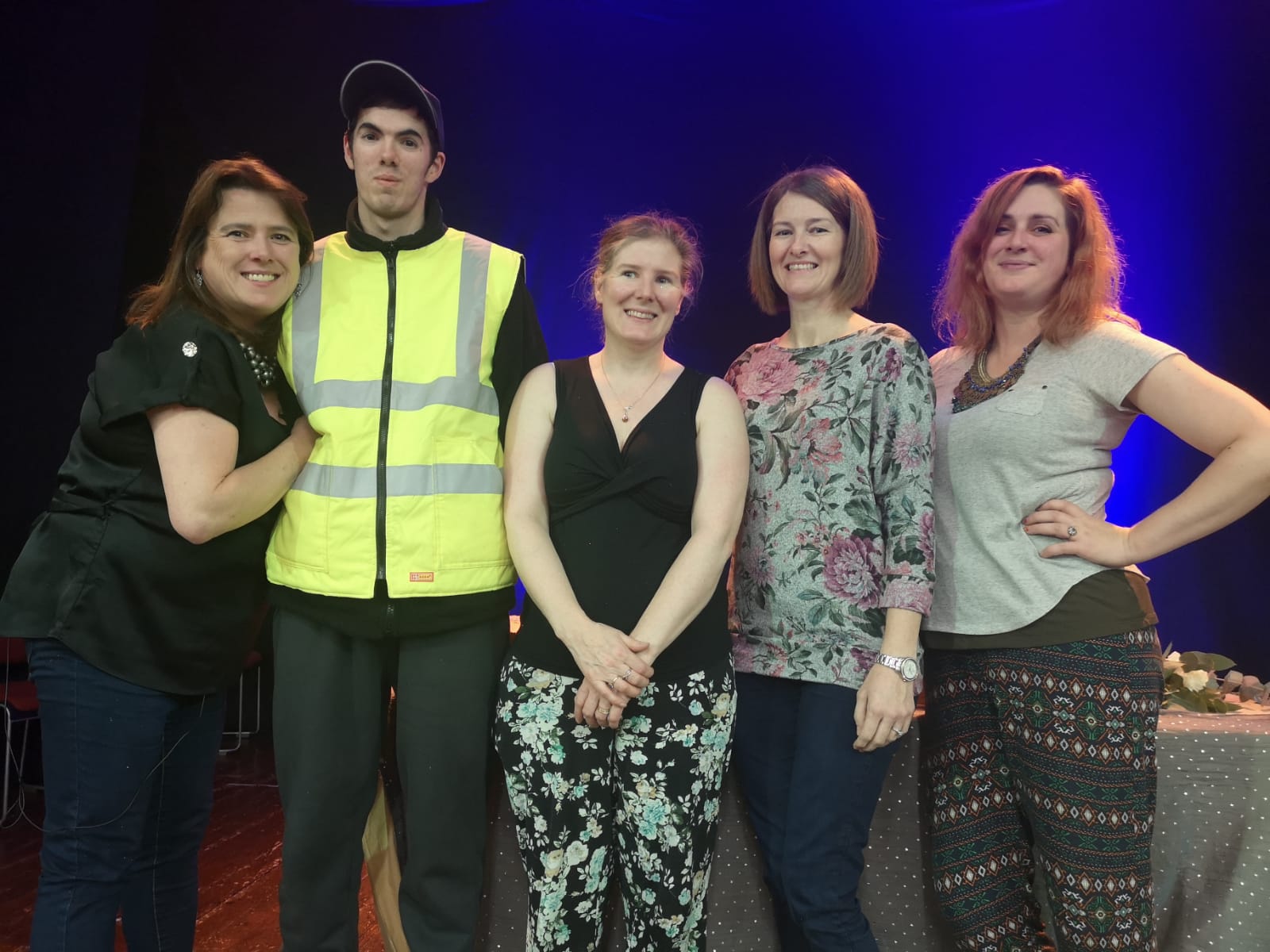 Hopefully see you all again next year!
Stall Holders who attended: Bodyshop Forever Aloe Vera Dee Wood Jewellery Jude Lennon Books Sean Webster Rebecca Christian Little Vintage Photography Paul Alexander Art and Tropic by Jane.
Visit our You Tube channel to see Fleur in action creating a Nutcracker and Sugar Plum Fairy floral arrangement.
For those that were inspired by the demonstration evening and fancy having a go at creating something yourself we run monthly Flower Arranging Workshops in Liverpool at our shop on Booker Avenue Liverpool. Either sign up to our Monthly Flower School Newsletter or check out our Flower School Dates here.