Make Your Own Eurovision Flower Crown in Liverpool
Eurovision is coming to Liverpool!!
To celebrate we are running Eurovision Flower Crown Workshops, to teach people how to make their own Ukrainian Flower Crown, also known as a Vinok.

Made from sustainable dried flowers (so your Crown will last for Eurovision and beyond) these workshops will be run from a number of locations in Liverpool by our experienced Florists and we will be donating money to the people affected by the war in Ukraine, for every ticket purchased.
Venues and dates are below - choose from the following workshops:
Live Class
Date
Book
Love Lane Brewery, Baltic Triangle - £60 meal and soft drink included
10th May 2023 at 4pm
View and Book
Hotel Indigo, 10 Chapel Street - £80 Two-course meal and 2 drinks included
11th May 2023 at 4pm
View and Book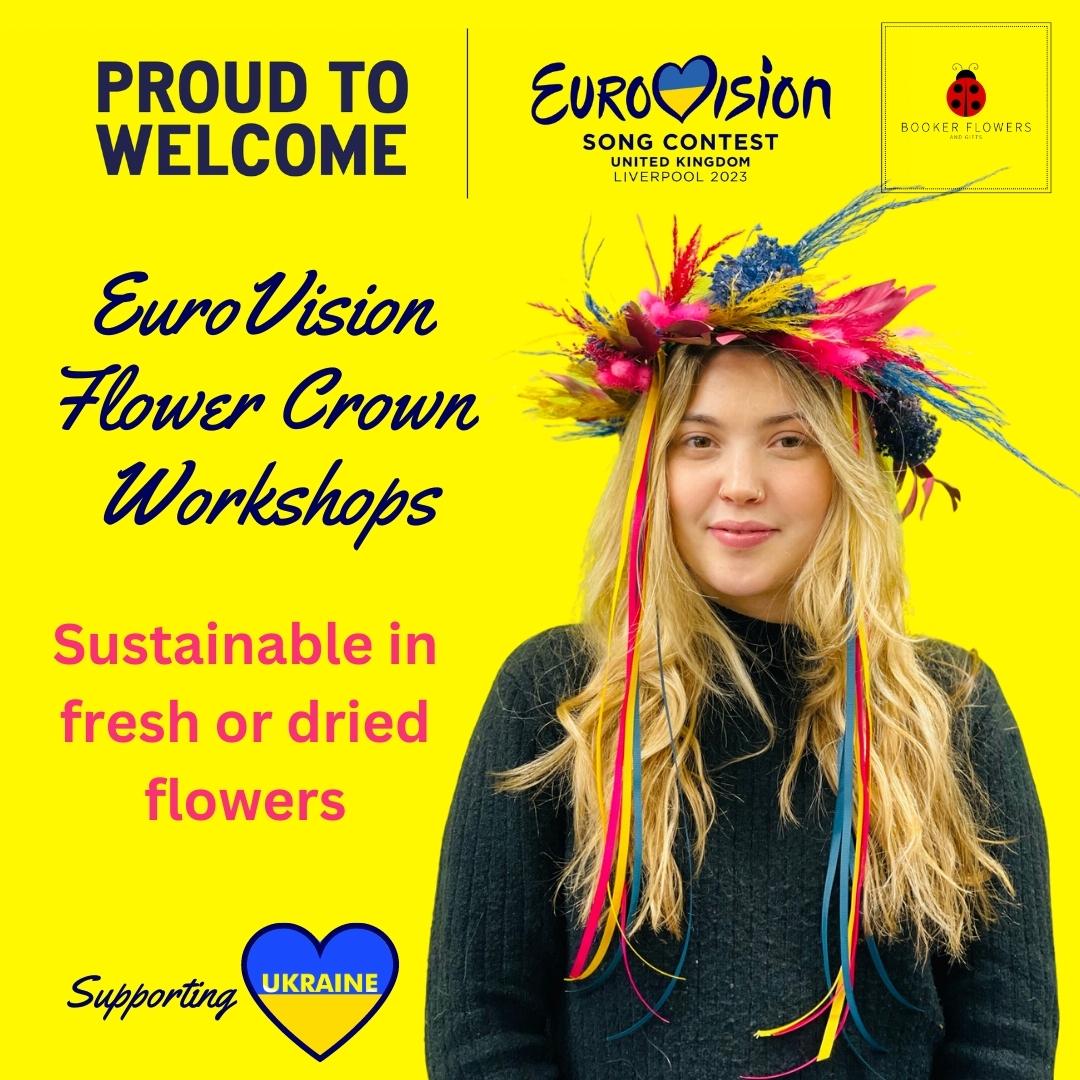 Our fun Flower Crown Workshops will cover a selection of different floral techniques to make a Ukrainian Flower Crown in Eurovision colours, also known as a Vinok, which you will be able to wear with pride.
You will make your own Flower Crown using dried flowers in Eurovision colours, so that you can wear it at a later date to celebrate Eurovision - perfect if you are going to a Eurovision Party!
The Vinok is a traditional Ukrainian Flower Wreath that was historically worn as a headdress by young women who were eligible for marriage. This tradition dates back to pre-Christian times, and it was believed that the headdress would protect young women from evil spirits.
As Eurovision is coming to Liverpool to support Ukraine we thought this was the perfect opportunity to hold a Flower Crown Workshop, and also support Ukraine at the same time, by donating a percentage of the ticket costs to the people affected by the War.
If you have been to a previous class/workshop you can still attend as you will learn something new and create something special to wear. However, no previous experience is needed as Florists will be on hand to help and assist you (if needed).
This workshop is a great way to learn about flower arranging from a professional Florist - perfect for a girls' Eurovision night out or a great way to de-stress after a busy day at work! Plus as the Flower Crown will be made from dried flowers means it can be worn multiple times.
No previous floristry experience is needed, as you will receive professional tuition from Fleur who has been in the business for 30 years. You do not need to bring anything on the night, just yourself as you will receive all materials needed to make your own Flower Crown.
If you would like to buy this Workshop for someone else we can send out a Gift Voucher - just state if a Flower School Gift Voucher is required when booking. It would make a great Birthday Gift, a treat for a Eurovision Fan or perfect if you are going to a Eurovision Party!
Venues and dates are still being added for our Flower Crown Workshops, so either check back again soon or sign up for our Eurovision Workshop Newsletter and we will let you know all the details soon: Liverpool Flower Crown Workshops
Flower arranging workshops with Booker Flowers and Gifts Liverpool are a fun way to learn about flower arranging. Learn the tricks and techniques used by professional florists. Workshops and classes are ran monthly from our Flower Shop on Booker Avenue or held in collaboration with local businesses.
During each class, we vary the techniques used so that you will learn about all aspects of floral techniques including; floral foam tips; wired work; glued designs, and more. You will also learn about the conditioning of flowers, names, and principles of design.
What our students are saying about us:
I did a flower arranging class a few years ago and really enjoyed it. The amount and quality of the resources you get is great. I've also done a few of the virtual classes now and they have also been really good, again great quality resources and a step-by-step video to show you what to do x - Helen Turner (October 2021)
---
Just completed an evening class here learning how-to and then producing an autumnal arrangement. Really good evening lots of advice very very friendly and came away with something to be proud of. - Caroline Palmer (October 2019)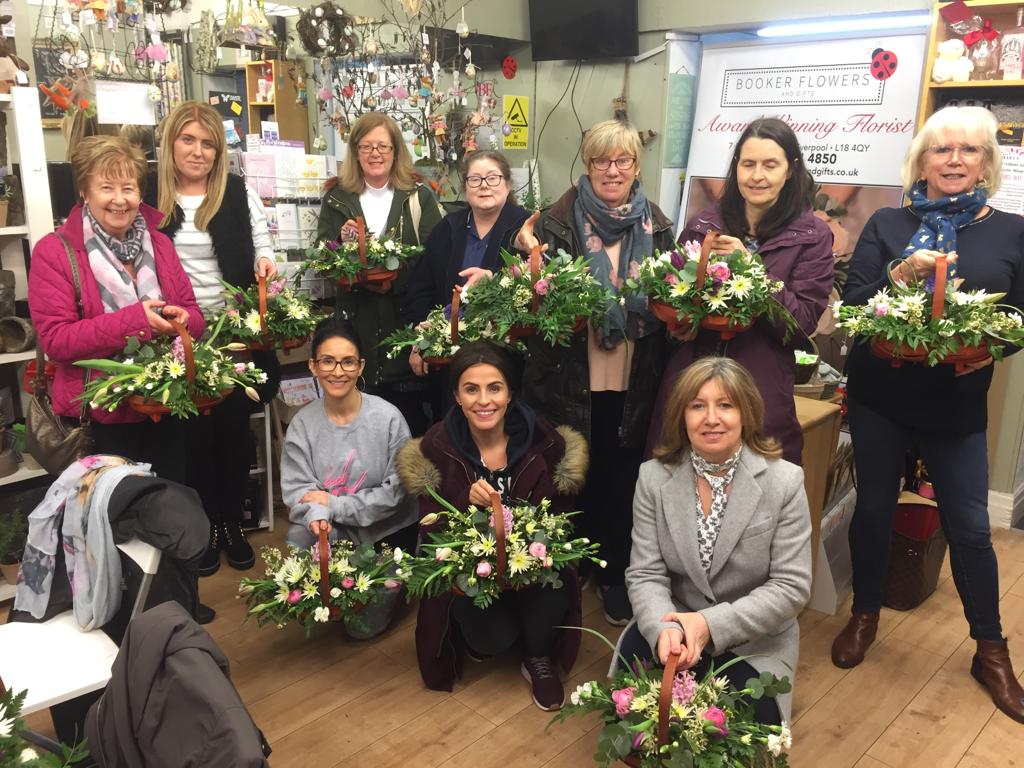 Booker Flowers and Gifts, 7 Booker Avenue, Liverpool, L18 4QY
Tel: 01517244850
Gemma@bookerflowersandgifts.co.uk
https://www.bookerflowersandgifts.co.uk