Make Your Own Halloween-Inspired Autumn Arrangement - Liverpool Flower School
When - Thursday 26th October from 6pm till 8pm
Where - Booker Flowers and Gifts, Booker Avenue, Liverpool, L18 4QY.
Price - £50 which includes 2 hours of floristry and all materials to make your bespoke autumnal arrangement with fresh flowers (and also includes a cuppa and a biscuit)
Join us for an evening of floristry on Thursday 26th October for an enjoyable couple of hours of flower arranging. This class will cover a selection of different floral techniques to make a Halloween-inspired Autumnal Arrangement using fresh flowers and foliages. The floral design you create will be perfect to take home to brighten up your day, or to give as a gift for someone.
If you have been to a previous class you can still attend as you will learn something new and create something special. However, no previous experience is needed as Florists will be on hand to help and assist you (if needed).
Booker Flowers and Gifts Florists are looking forward to teaching you how to make a bespoke Halloween arrangement with fresh flowers and foliages at Booker Flowers on Booker Avenue, Liverpool.
This class is a fun way to learn about flower arranging from a professional Florist at our shop on Booker Avenue Liverpool L18 4QY - perfect for a girls' day out or a great way to de-stress after a busy week at work! Just remember to wear warm clothes, as our shop is always cold.
If you would like to buy this class for someone else we can send out a Gift Voucher - just state if a Flower School Gift Voucher is required when booking. It would make a great gift.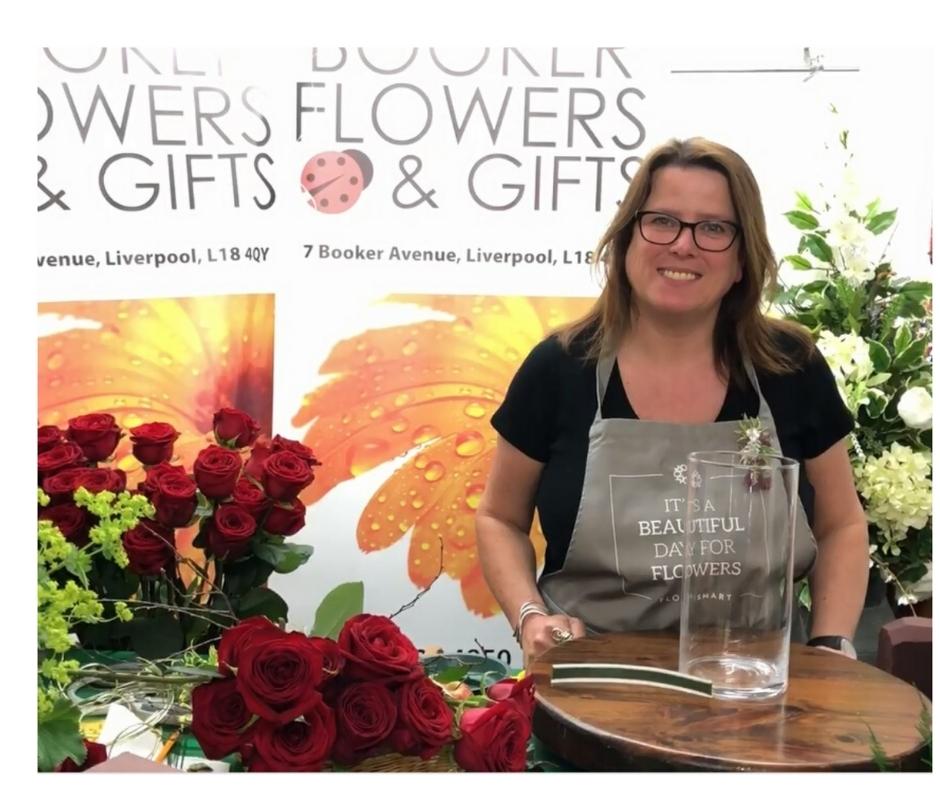 Flower arranging classes with Booker Flowers and Gifts Liverpool are a fun way to learn about flower arranging. Learn the tricks and techniques used by professional florists. During each class, we vary the techniques used so that you will learn about all aspects of floral techniques including; floral foam tips; wired work; glued designs, and more. You will also learn about the conditioning of flowers, names, and principles of design.
Floristry classes at Liverpool Florists Booker Flowers and Gifts are a fun way to learn the basics of floral design and get tuition from professional florist Fleur who has been working in Floristry for over 30 years.
No previous floristry experience is needed, as you will receive professional tuition and all materials needed to make the floral design shown. The flower arranging classes are hands-on and a perfect introduction to floristry with guidance from professional florists.
What our students are saying about us:
I did a flower arranging class a few years ago and really enjoyed it. The amount and quality of the resources you get is great. I've also done a few of the virtual classes now and they have also been really good, again great quality resources and a step-by-step video to show you what to do x - Helen Turner (October 2021)
---
Just completed an evening class here learning how-to and then producing an autumnal arrangement. Really good evening lots of advice very very friendly and came away with something to be proud of. - Caroline Palmer (October 2019)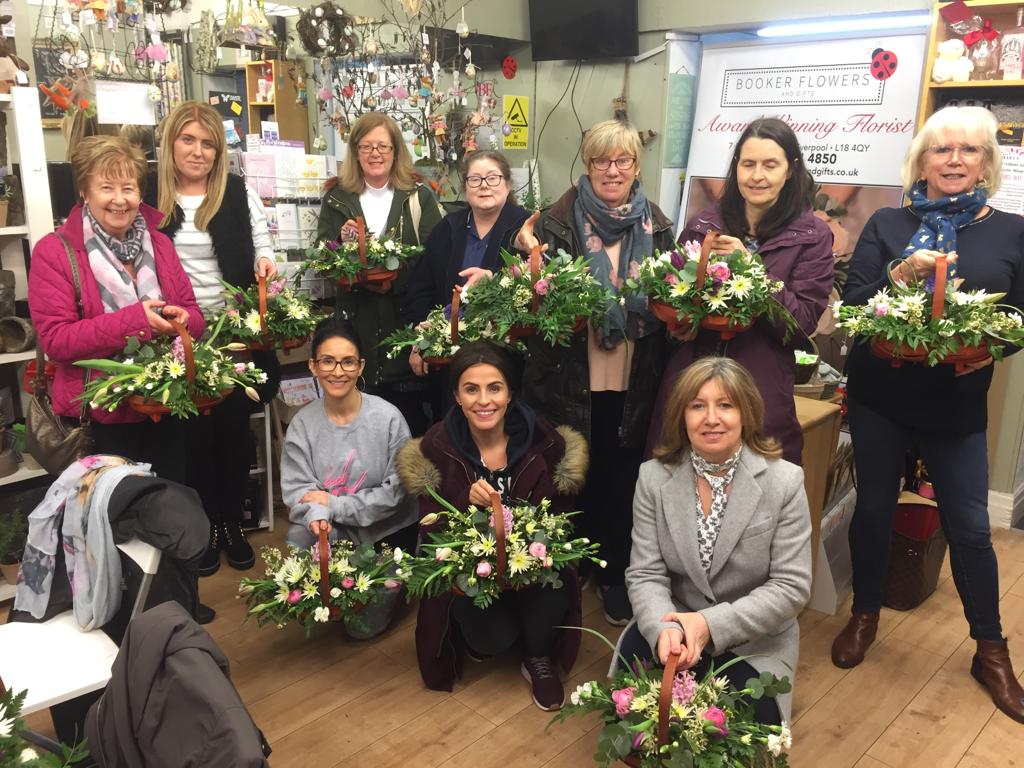 Booker Flowers and Gifts, 7 Booker Avenue, Liverpool, L18 4QY
Tel: 01517244850
Gemma@bookerflowersandgifts.co.uk
https://www.bookerflowersandgifts.co.uk