How To Make an Easter Tree Tutorial with DIY Kit and Easter Decorations - 29th March until 4th April
Learn how to make your own Easter Tree with our professional tutorial by our experienced Florist Fleur.
Comes with DIY Kit with everything you need and 3 hanging Easter Decorations. If needed extra decorations can be purchased from our Gifts Website:
https://bookergifts.co.uk/Category/Easter+Decorations
This is the perfect Easter craft activity for yourself, your children or your family and friends and can be done during lockdown - no experience needed.
Make Your Own Easter Tree | DIY Craft Project
Get your little ones involved this Easter with decorating your house for the Easter Bunnys arrival with this cute Easter Tree.
This includes a DIY kit with all materials needed including 3 different hanging Easter decorations.
Extra hanging decorations can be purchased from Booker Gifts Website - bookergifts.co.uk
You can click and collect the DIY Kit from our shop on Booker Avenue or pay for delivery - just select which date you would like collection/delivery but please note this is only available for 1 week- Monday 29th March until Sunday 4th April.
Once you have bought a virtual ticket you will receive a special code to access the professional tutorial online on how to make your Easter Tree.
Book your virtual ticket online here or give us a call and arrange your ticket but be quick as numbers of DIY Kits are limited
https://bookerflowersandgifts.co.uk/Make+Your+Own+Easter+Tree+With+DIY+Kit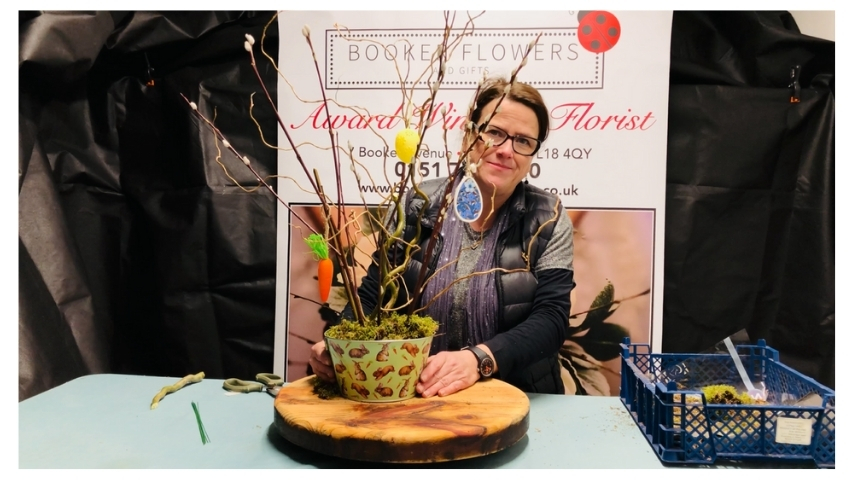 Liverpool Delivery Areas
Our shop will deliver your DIY Kit to the following Liverpool postcodes L1 L2 L3 L4 L5 L6 L7 L8 L11 L12 L13 L14 L15 L16 L17 L18 L19 L24 L25 L26 L27 L36 L70. Alternatively, you can collect from our shop on Booker Avenue, Allerton, L18 4QY.