Blooms and Wagging Tails: Embrace Pet-Friendly Bouquets in Liverpool!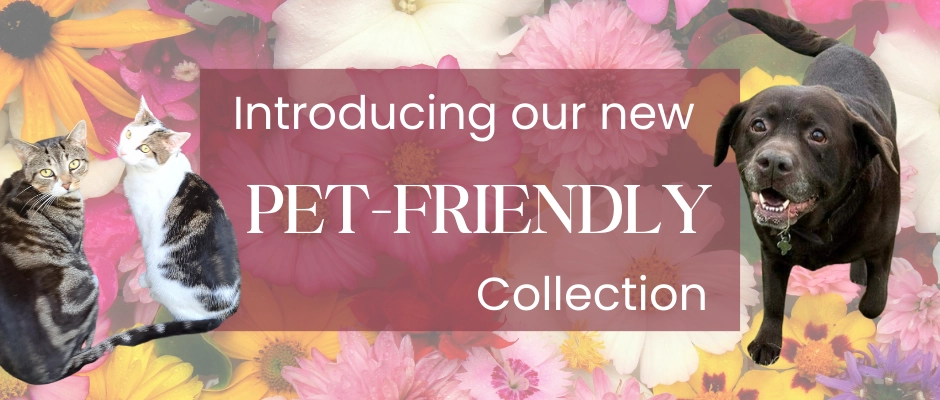 Are you a proud pet parent in Liverpool looking to brighten up your home with some gorgeous flowers without worrying about your furry friends? Or are you looking to send flowers in Liverpool to someone who you know has a fury friend? Look no further!
Our Liverpool flower shop is excited to introduce our brand new range of pet-friendly bouquets that will not only add vibrancy to your space but also ensure the safety and well-being of your beloved pets.
At Booker Flowers, we understand the importance of creating a harmonious living environment where both you and your pets can thrive. That's why we've carefully curated a collection of blooms that are not only beautiful but also pet-friendly.
Here are some fantastic benefits of choosing our pet-friendly bouquets:
Safety First: Our pet-friendly bouquets are designed with the safety of your pets in mind. We've excluded toxic flowers like lilies, azaleas, and chrysanthemums, which can be harmful to cats and dogs. You can enjoy your floral arrangement worry-free, knowing it won't pose any danger to your four-legged friends.

Pet-Friendly Foliage: Our bouquets feature pet-safe greenery that won't irritate or harm your pets if they decide to give them a nibble. You can have peace of mind knowing that your curious companions won't suffer from any unwanted side effects.

Healthier Indoor Air: Flowers, in general, can help improve indoor air quality by releasing oxygen and removing toxins. Our pet-friendly bouquets not only enhance your home's aesthetics but also contribute to a healthier atmosphere for both you and your pets.

Tail-Wagging Happiness: The presence of fresh flowers can have a positive impact on your pet's mood. Bright, colorful arrangements can stimulate their senses and bring a smile to their faces. Plus, pets love to explore and play around with beautiful bouquets!

Liverpool Flower Delivery: We offer Liverpool flower delivery seven days a week, ensuring that you can receive your pet-friendly bouquets at your convenience. Whether you need flowers for a special occasion or just to brighten up your day, we're here to serve you.

Easy Ordering: Ordering our pet-friendly bouquets is a breeze. You can place your order online through our user-friendly website or give us a call, and our friendly staff will assist you in selecting the perfect arrangement for your home.

Same-Day Delivery: We understand that sometimes you need flowers in a hurry. That's why we offer same-day delivery, so you can enjoy your pet-friendly bouquet without delay.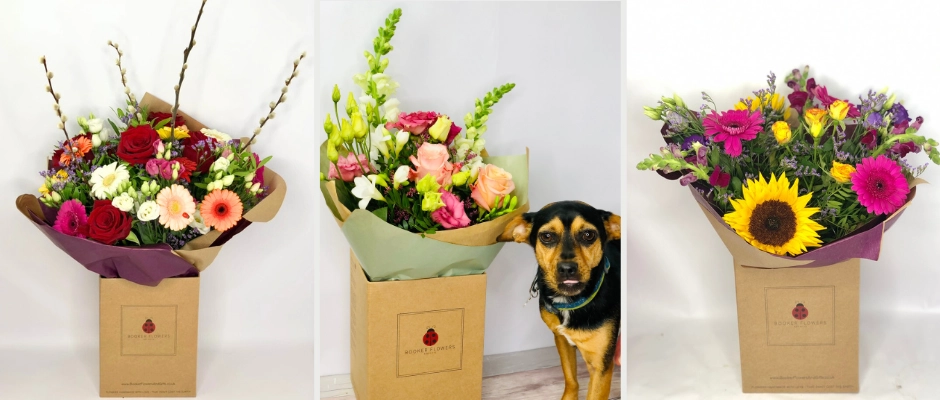 At Booker Flowers and Gifts, we believe that you can have both the beauty of fresh flowers and the safety of your pets. Our pet-friendly bouquets are designed to enhance your living space while keeping your furry friends in mind.
So why wait? Brighten up your home and your pet's day with our stunning pet-friendly bouquets. Order your pet-friendly flowers online or call us today to experience the joy of pet-friendly flowers in Liverpool. Your home and your pets will thank you for it!
About Booker Flowers and Gifts, Liverpool Florist
Booker Flowers and Gifts are local Liverpool Florists who strive to offer flower delivery in Liverpool whilst also being kind to the planet and the people along the supply chain that produce them.
They offer Same-Day Flower Delivery in Liverpool as well as future dates and can organise the delivery for other areas through our network of florists via Interflora.
They also hold Flower School Workshops throughout the year and also have Virtual Classes, that you are able to do in the comfort of your own home. To find out more details about our Flower School Classes and Workshops, check their Flower School Calender or sign up for our Flower School Newsletter Liverpool Flower School Newsletter
Booker Flowers and Gifts, 7 Booker Avenue, Liverpool, L18 4QY
01517244850
Gemma@bookerflowersandgifts.co.uk