Champagne and Happy Birthday Balloons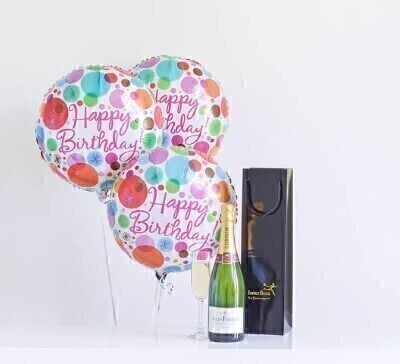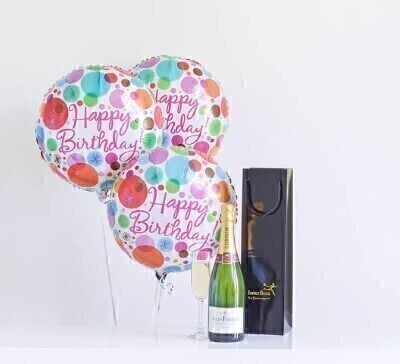 Price: £43
Product Code: C02501ZS
THIS PRODUCT CONTAINS ALCOHOL AND AS SUCH SHOULD ONLY BE BOUGHT FOR SOMEONE OVER THE AGE OF 18

Birthday balloons is just right for getting the party started. We have chosen a bottle of bubbly with plenty of fizz and lots of flavour the perfect gift to toast their special day in style.

Featuring 3 Happy Birthday helium balloons and a bottle of Louis Rozier champagne presented in an gift bag.
Share this item: