Cultivating Change: Booker Flowers and Gifts' Charitable and Environmental Outreach
Booker Flowers and Gifts, a beloved Liverpool flower shop, has made a name for itself not only as an award-winning company of stunning floral arrangements but also as a dedicated advocate for charitable and environmental causes. With a strong commitment to both the local community and the environment.
Booker Flowers and Gifts has shown that success can be defined not only by profits but also by the positive impact it creates. In this blog post, we'll delve into some of the remarkable charitable and environmental outreach initiatives undertaken by this remarkable floral retailer.
Sustainability Development Goals - Booker School (Sept 2023)
Gemma gave a presentation at a local school introducing them to the Sustainability Development Goals speaking about Global Goals basic needs and the concept of making sure everyone's needs are met by relating it to the Trolls - no troll left behind!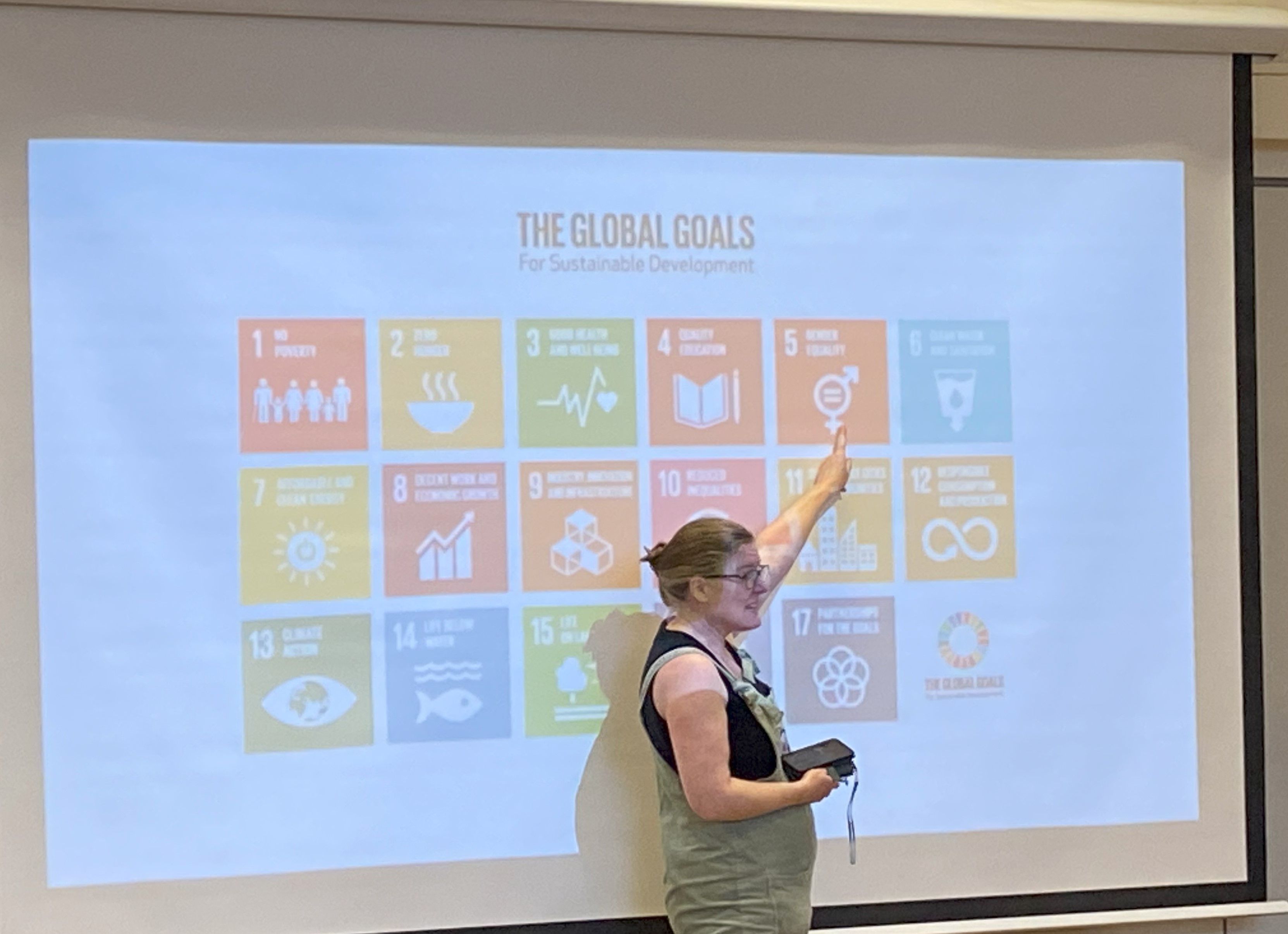 There was lots of interest and questions for interaction with some great ideas which is a starting point for the children to explore with their teachers by developing further with their eco-warrior groups.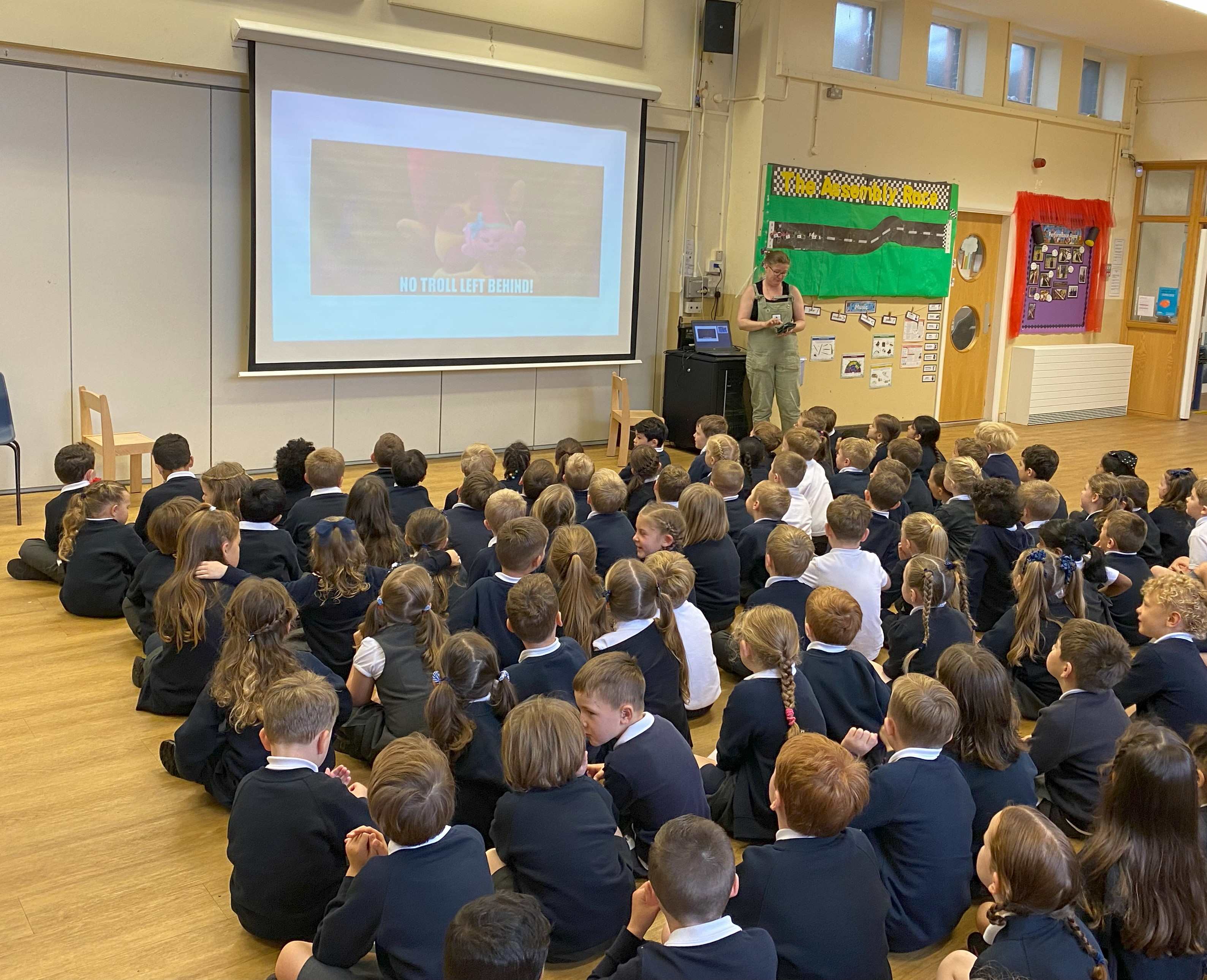 Liverpool Climate Week - Global Goals (Sept 2023)
Gemma attended the Sustainability Development Goals (SDG) summit hosted by 2030hub (the official global partner for Global Goals Week) a series of monthly webinars starting in May to bring together the local business community to explore and help guide collaborative ideas and individual actions during this year's Global Goals Week (15th to 24th September).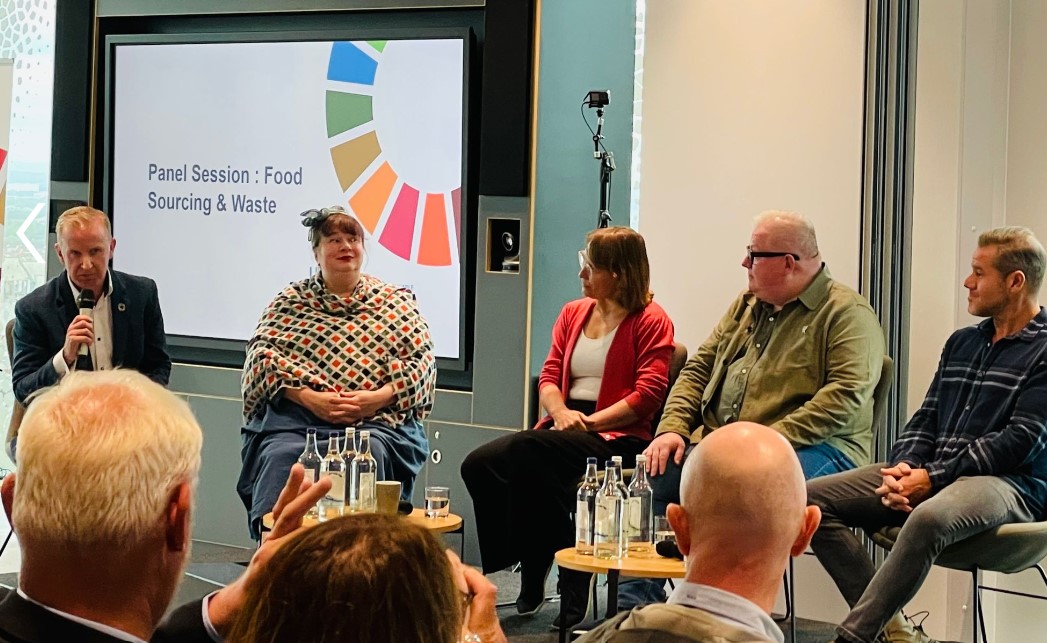 Global Goals Week: Liverpool 2023 sees the launch of a new local theme as 2030hub aspires to ignite a stronger local environmental debate through Liverpool Climate Week.
To kick off Global Goals Week Gemma attended Destination Liverpool 2030 'From Sustainable to Regenerative Tourism' event to kick off Liverpool Climate Week and Global Goals Week in September with presentations from local and national experts and stakeholders.
Gemma also had an exhibition stand at the event, as a local sustainable supplier at RCP Spaces at The Spine.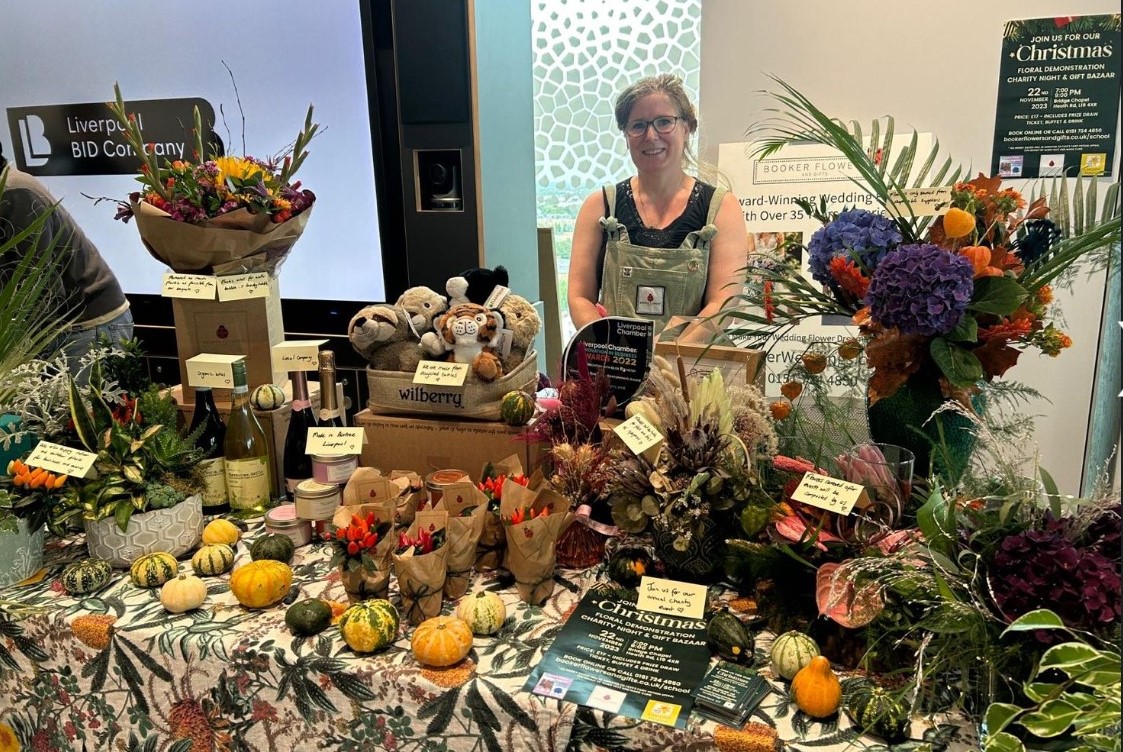 Supporting Brain Tumour Research (June 2023)
June 2023 saw Booker Flowers and Gifts engage in another annual tradition - 'Wear a Hat with Flowers.' Their fun and charitable event involved wearing flowery headgear and sharing pictures on social media.
Those who donated in-store or via a Just Giving Page were entered into a prize draw to win a beautiful bouquet. This year, they managed to raise £180 for Brain Tumour Research, blending style and compassion.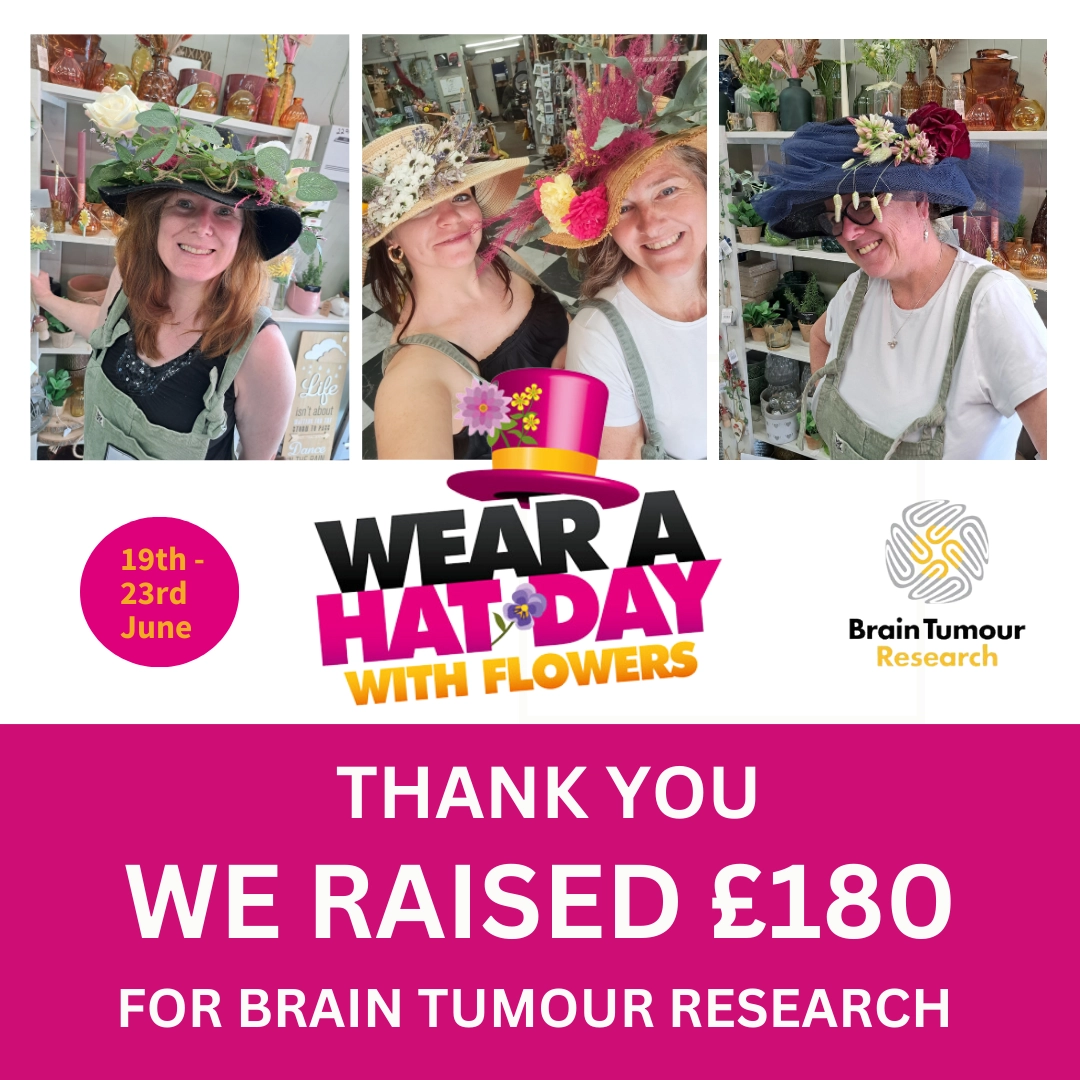 Eurovision Celebrations with a Cause (May 2023)
In May 2023, amidst Eurovision celebrations, Booker Flowers and Gifts organized Eurovision Flower Crown Workshops.
These sustainable Ukrainian Flower Crowns, also known as Vinoks, were created using dried flowers, promoting eco-conscious creativity. The workshops, held in partnership with Love Lane Brewery and Hotel Indigo, included meals and drinks, with the proceeds amounting to £185 donated to the Ukrainian Welcome Centre, which supports those affected by the war in Ukraine.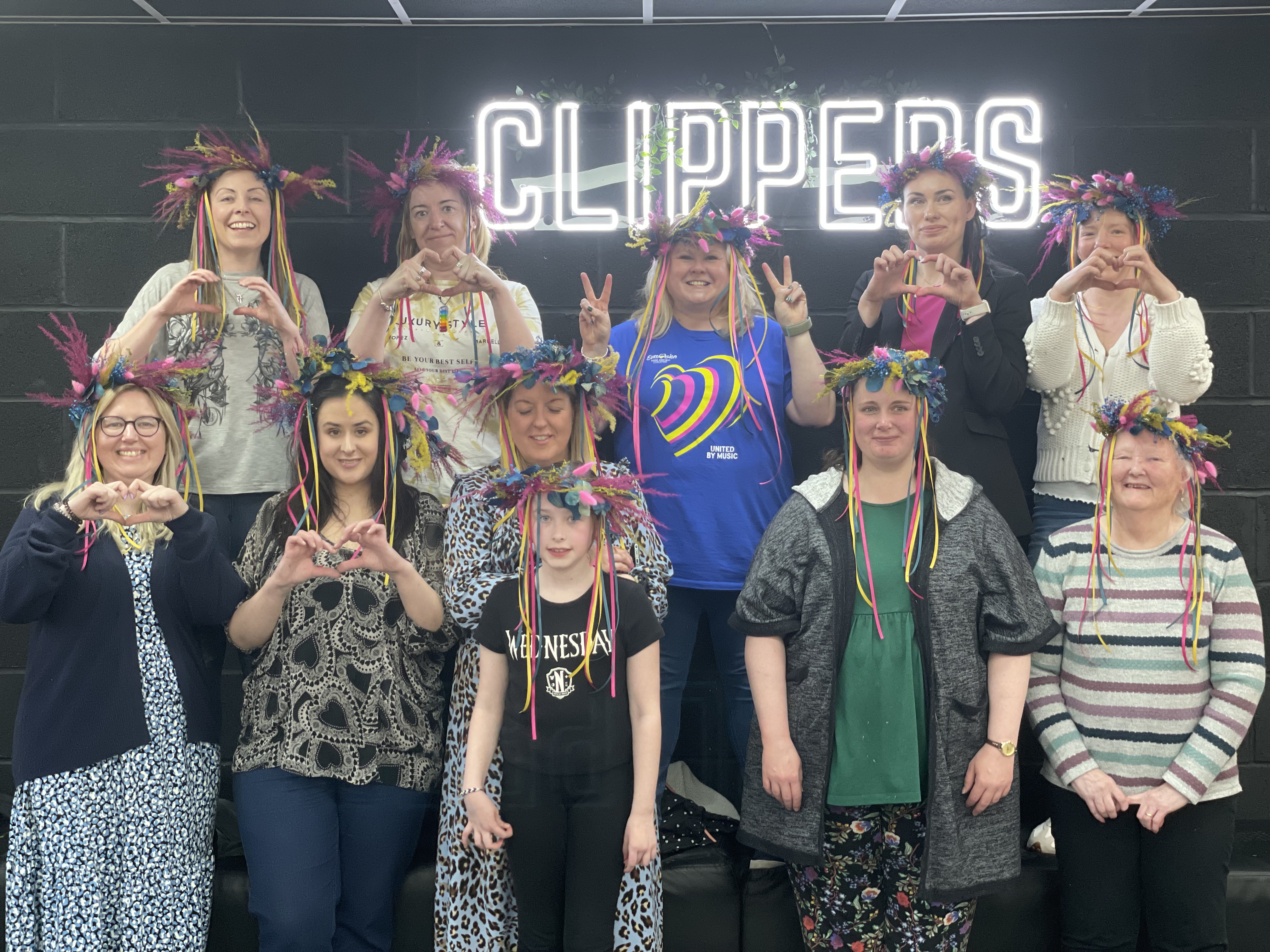 Inspiring Aspirations - Woolton Primary School (Nov 2022)
Booker Flowers and Gifts extended their commitment to education and sustainability by participating in Woolton Primary School's Aspirations Programme in November 2022.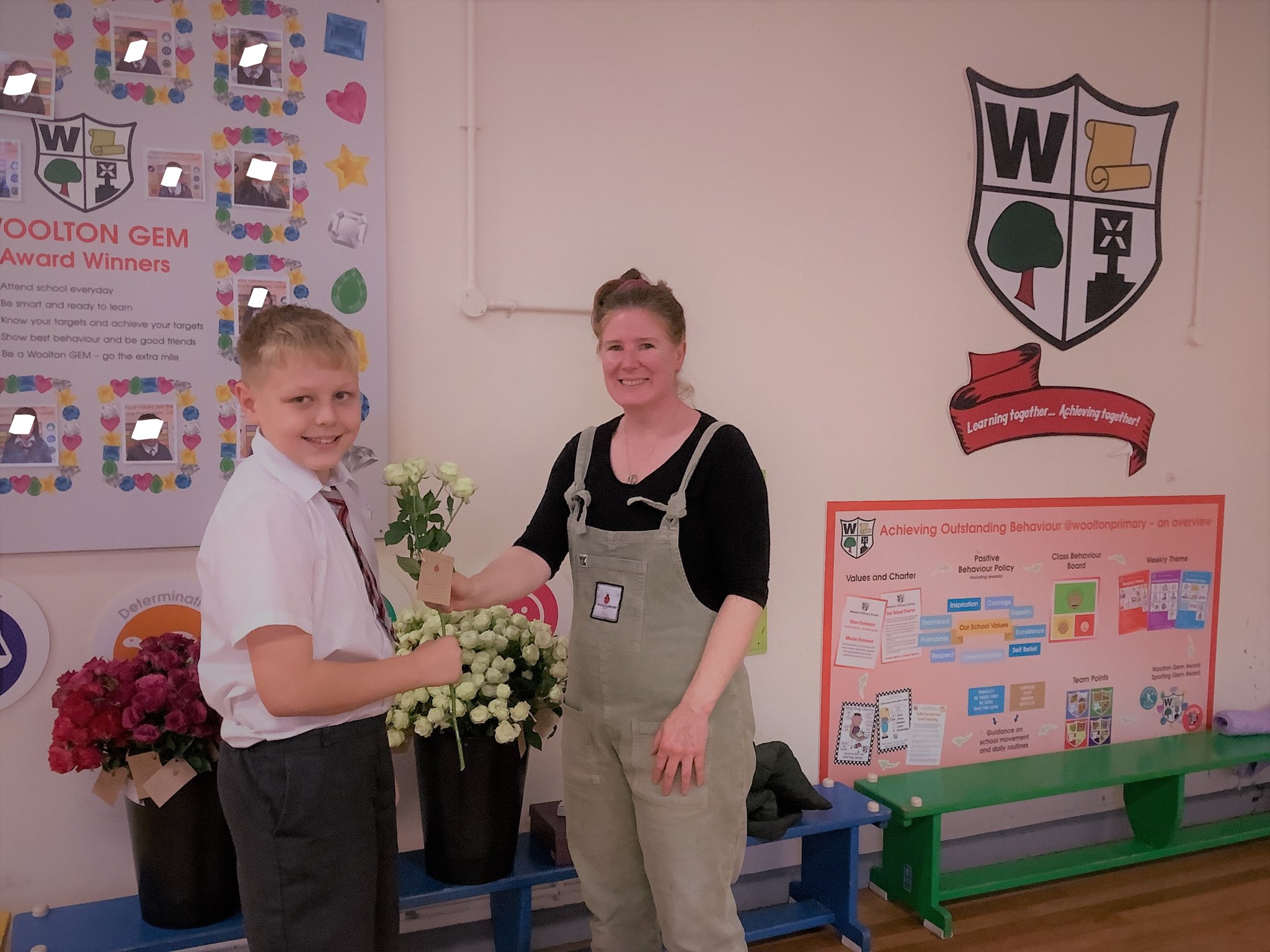 Gemma, owner of Booker Flowers and Gifts, gave a compelling talk to Year 6 students about business ownership and sustainability. This engagement didn't just inform and inspire young minds but also left them with beautiful flowers, symbolizing the growth of knowledge and aspirations.
Christmas Charity Event (Nov 2022)
As the holiday season approached in November 2022, Booker Flowers and Gifts hosted their annual Christmas Charity Event, a cherished tradition among their customers.
This event, featuring floral demonstrations and a gift bazaar, has been an integral part of the community for eight years running.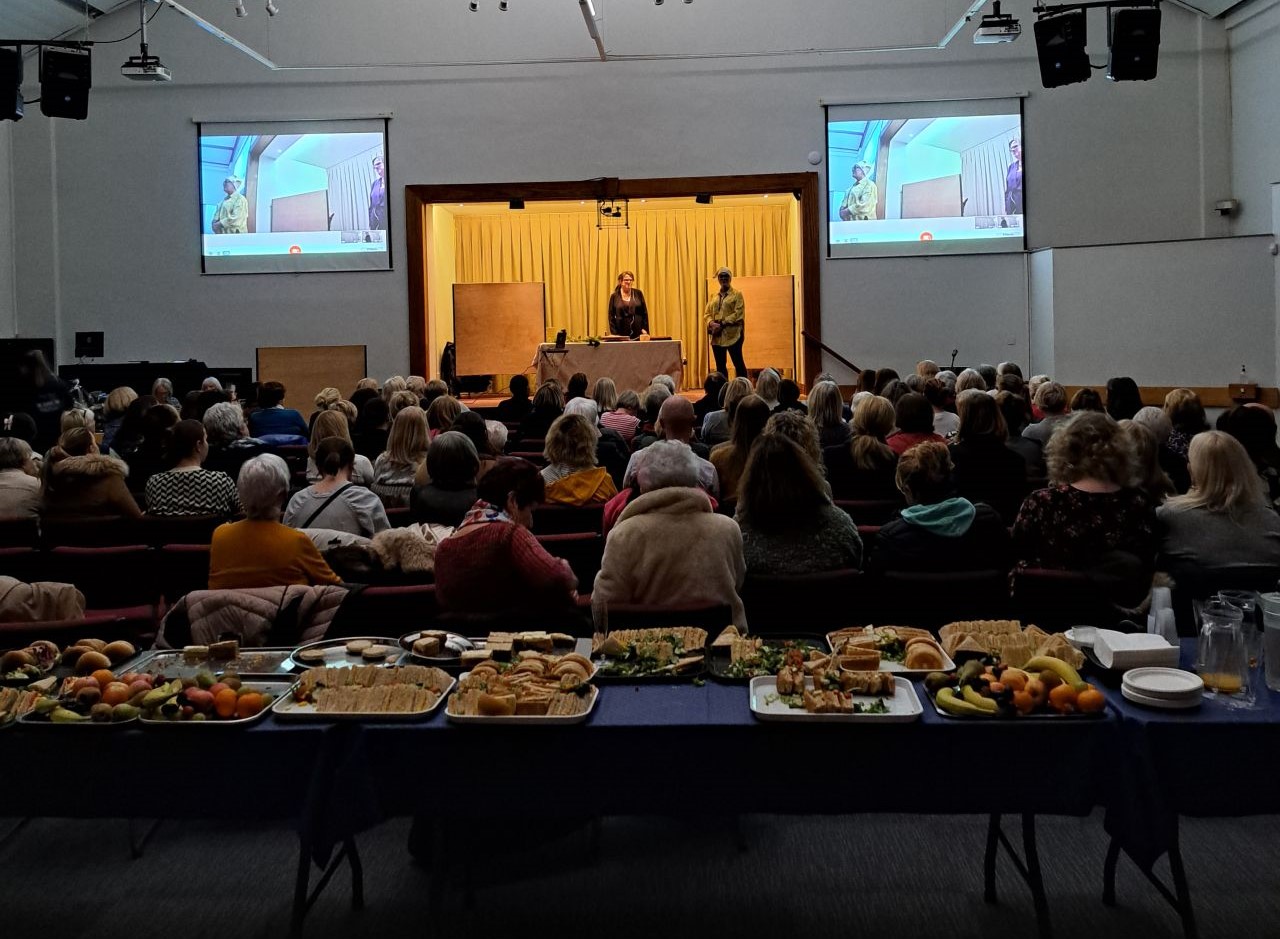 It not only marks the start of Christmas for many but also serves as a platform for giving back. In 2022, the event raised an astounding £2,000 for two deserving causes, Marie Curie and Joshua Tree, demonstrating the true spirit of the season.
Great Big Green Week (Sept 2022)
In September 2022, the florist continued their commitment to the environment by raising funds for an environmental project at a local school during The Great Big Green Week.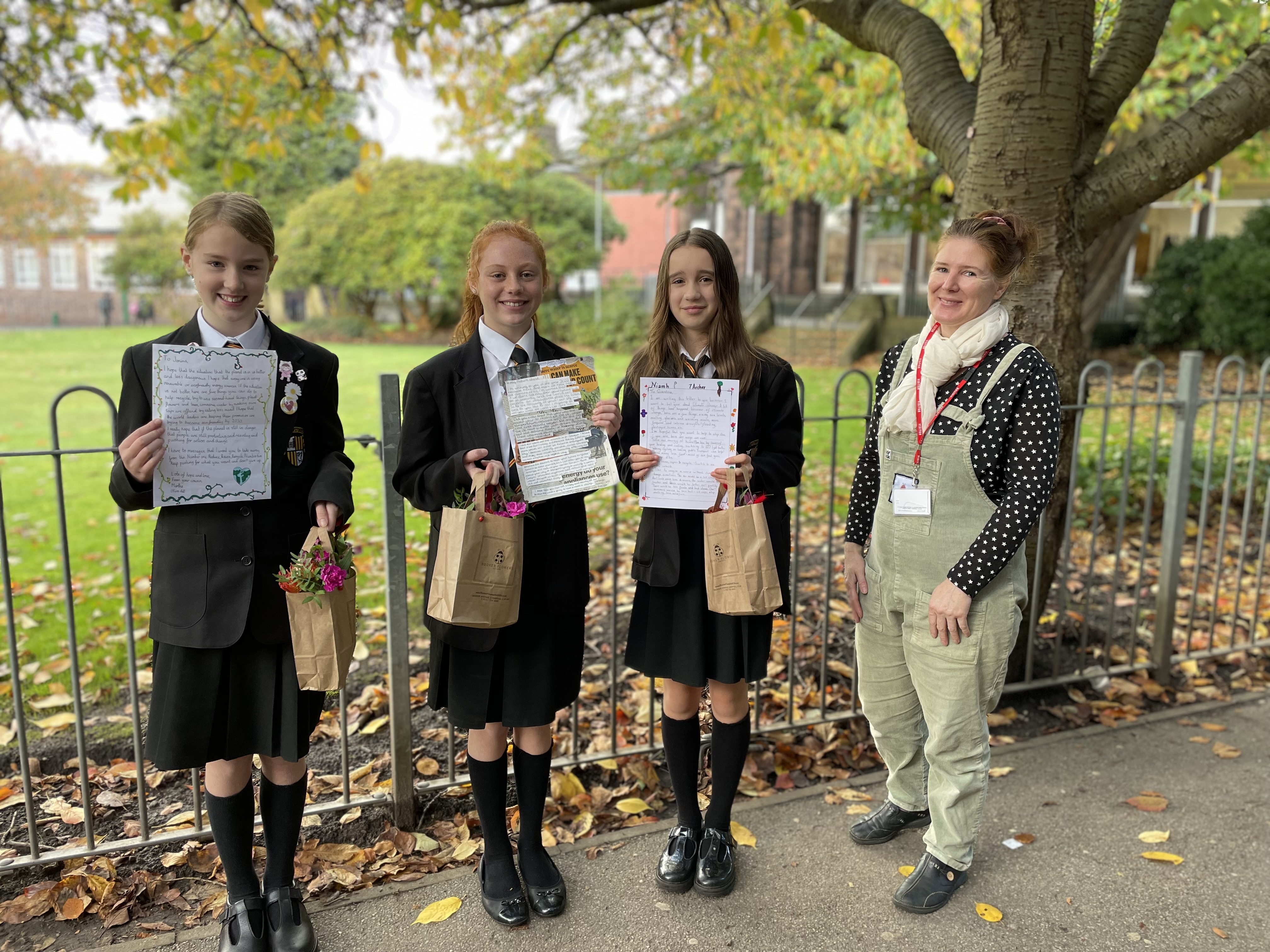 Through a raffle and a specially designed bouquet where £5 was allocated to the cause, they managed to raise an impressive £230.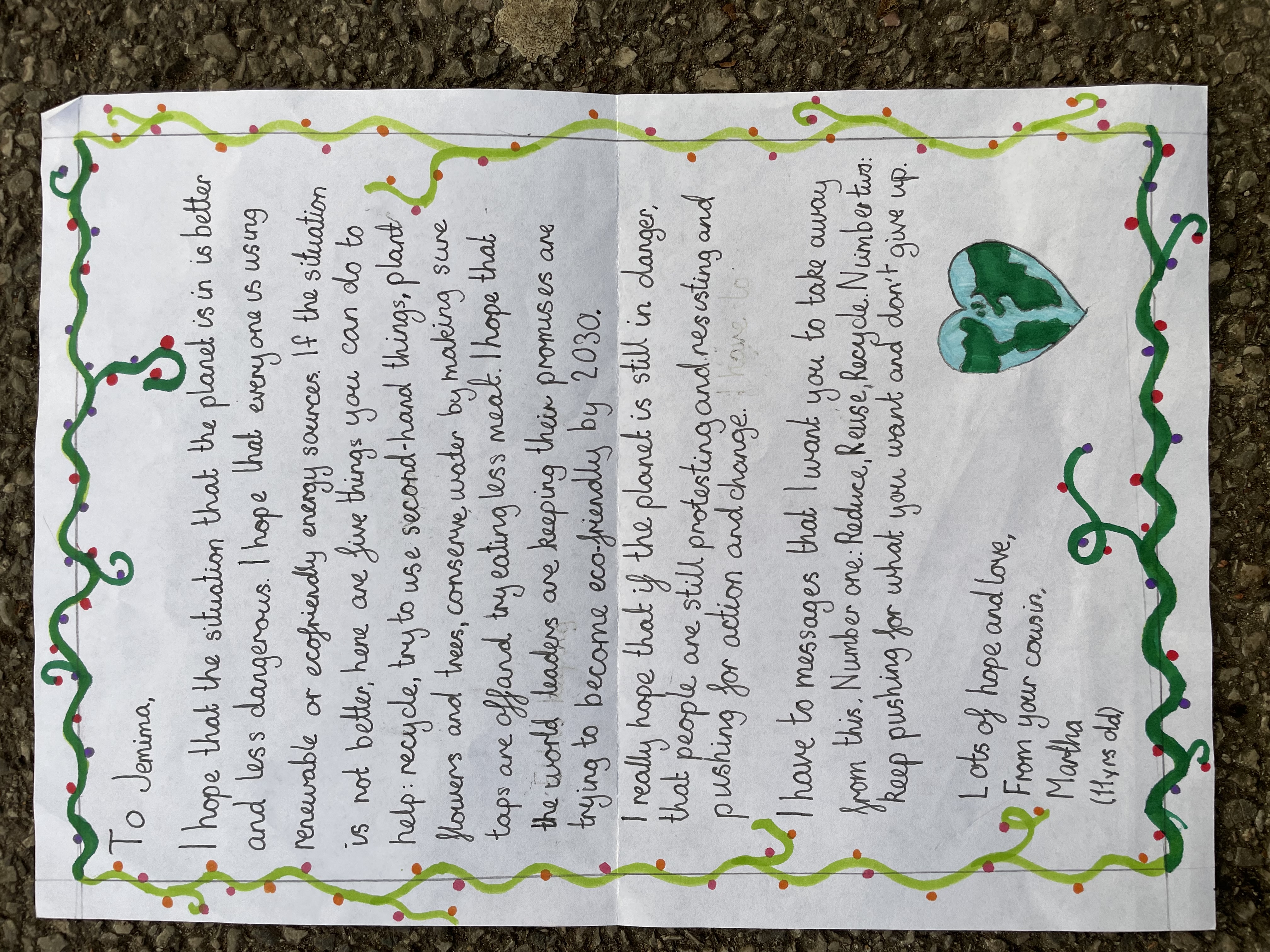 The project focused on sustainability, with children writing letters to the future about climate change.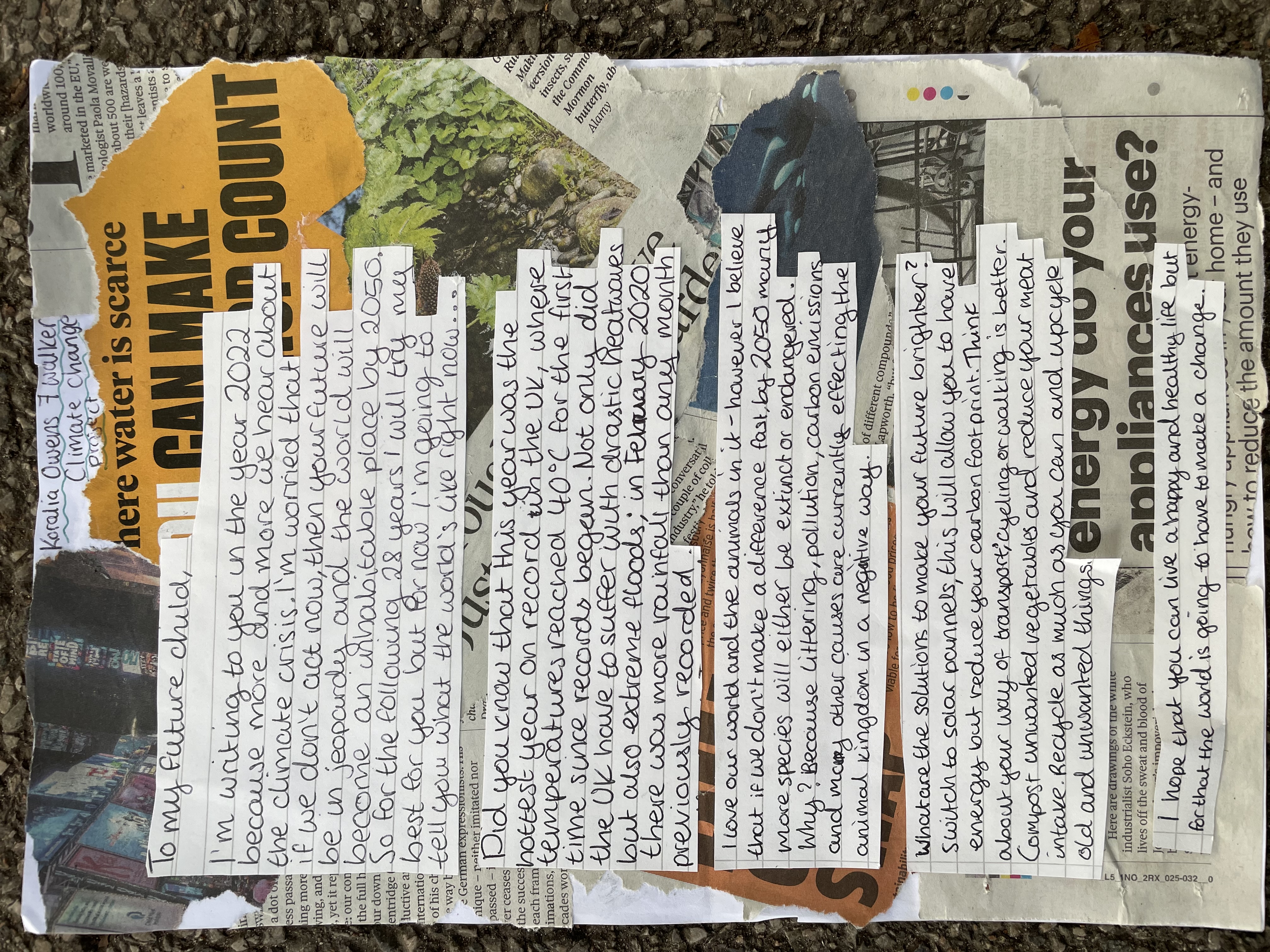 The three best letters received gifts from Booker Flowers, encouraging the students' commitment to environmental awareness.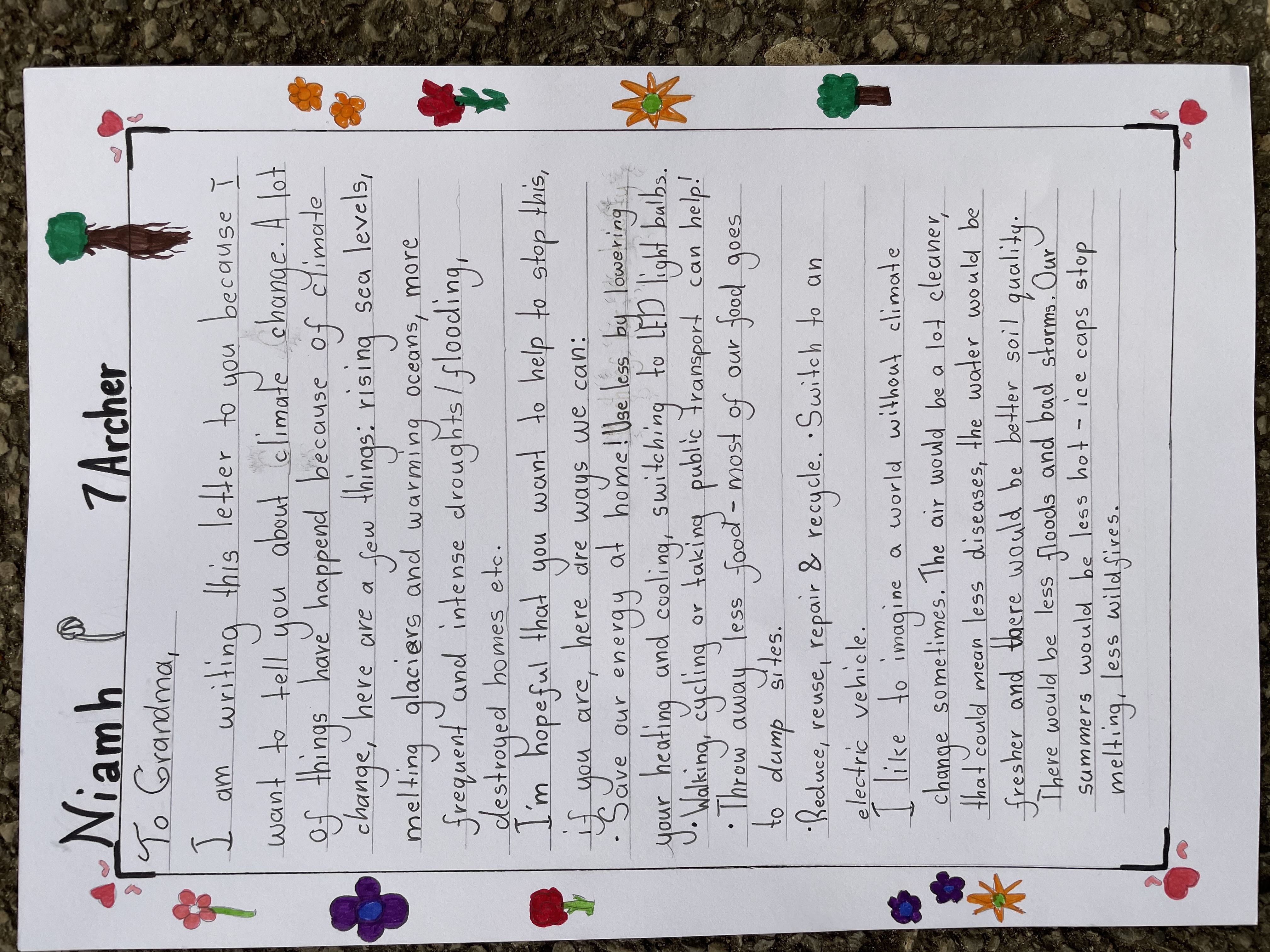 Planting for the Jubilee (June 2022)
In June 2022, as part of the Queen's Jubilee celebrations, Booker Flowers and Gifts embarked on a heartwarming initiative called "Plant a Tree for the Jubilee." Collaborating with Booker Avenue School, they organized a coloring competition for children, giving them a chance to win an art set and a bouquet for the Queen in their life. The colourful drawings adorned the shop's window, creating a joyful display that the children could take pride in.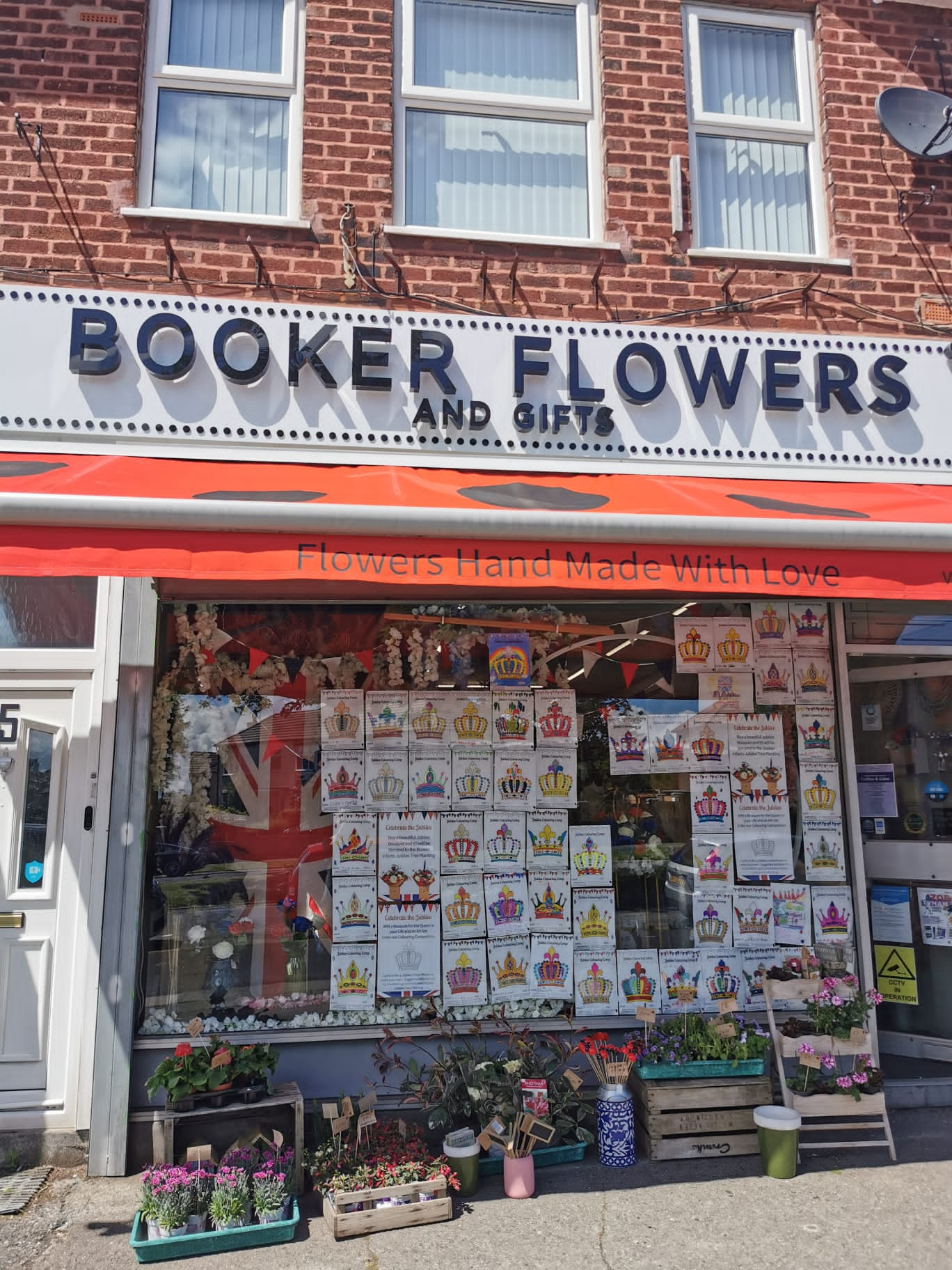 What made this initiative even more impactful was the specially designed bouquet, where £5 from each sale contributed to the cause. With the proceeds amounting to £240, Booker Flowers and Gifts generously provided the school with two large trees to plant on their grounds and an assortment of shrubs and bedding plants. This not only beautified the school but also promoted biodiversity by attracting bees and butterflies.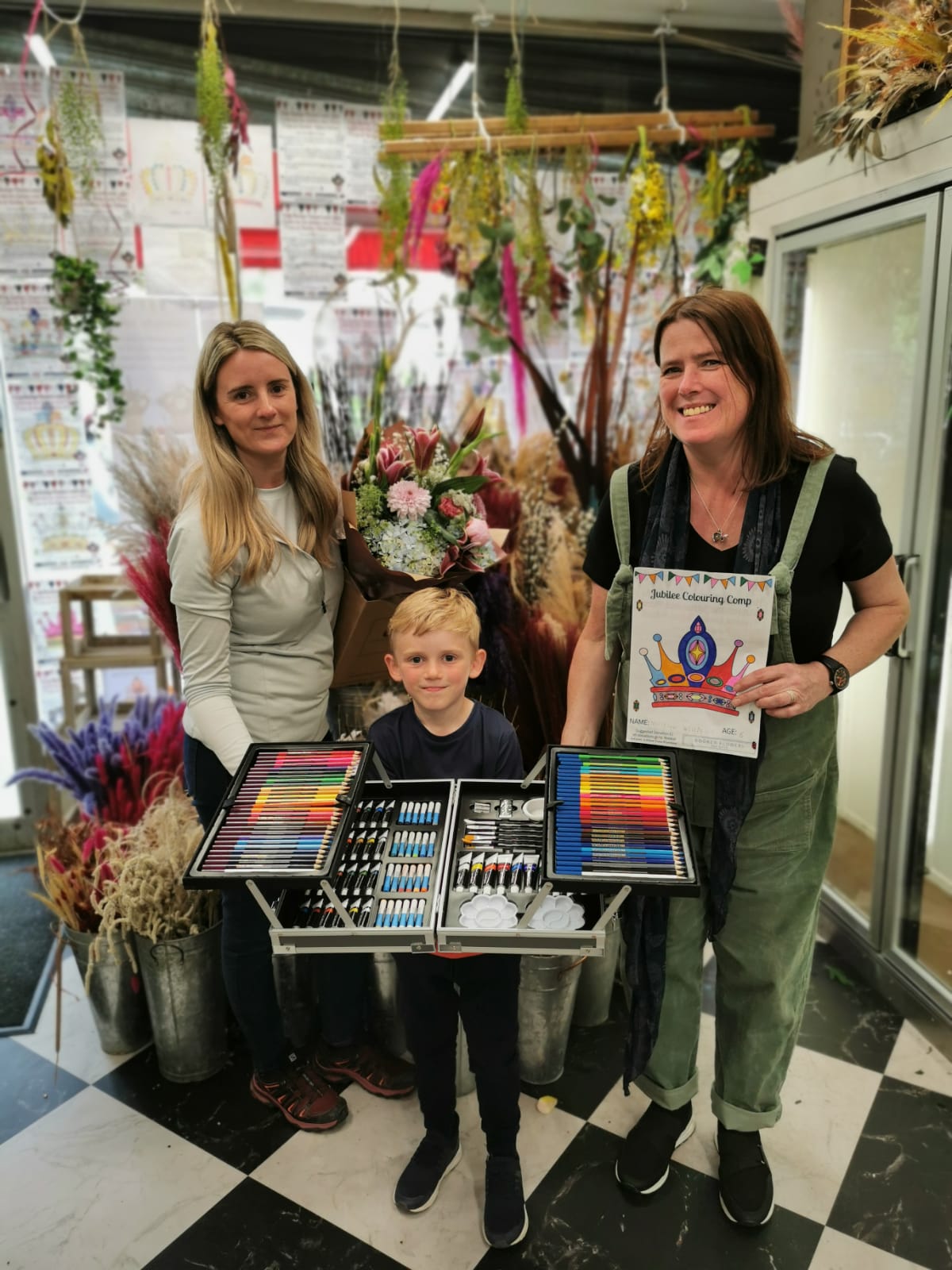 Taking Care of the Community and the Environment
In addition to these notable charitable efforts, Booker Flowers and Gifts remains dedicated to enhancing the local community and the environment by regularly planting flowers and shrubs in the barrel planters along Booker Avenue.
This act not only adds beauty to the area but also contributes to the preservation of green spaces and the attraction of essential pollinators like bees and other insects.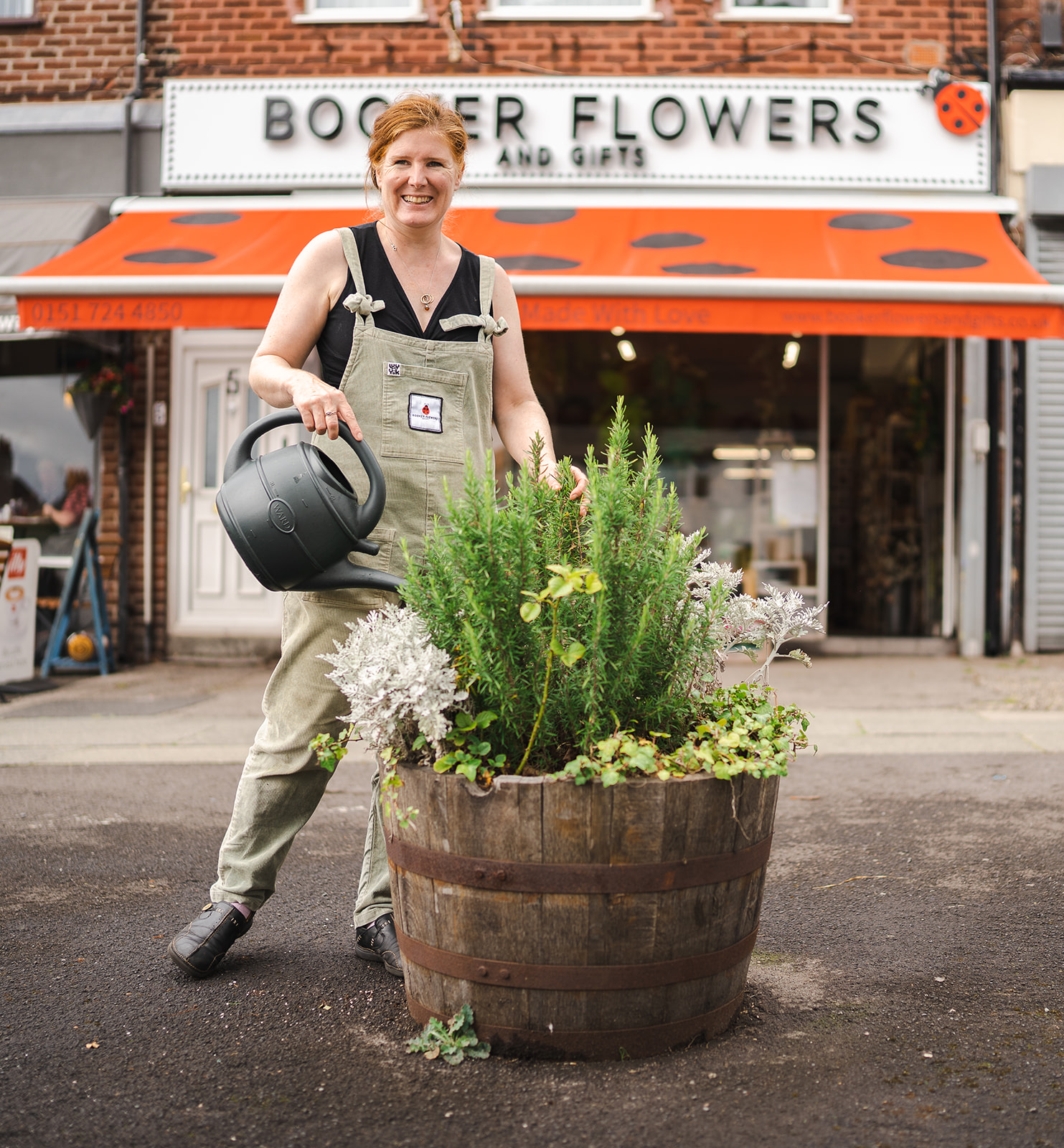 About Booker Flowers and Gifts, Liverpool Florist
Booker Flowers and Gifts is more than just a Liverpool Florist; they are a heartwarming example of a business that goes above and beyond to nurture its community and the environment.
Through various charitable initiatives and environmental projects, they have proven that success is not just measured in profits but in the positive impact they create.
As a cherished institution in Liverpool, Booker Flowers and Gifts continues to inspire us all to give back, support sustainability, and bloom where we're planted.
They can offer, Same-Day Flower Delivery in Liverpool as well as future dates and can organise the delivery for other areas through our network of florists via Interflora. Contact them today online or give them a call.
Booker Flowers and Gifts, 7 Booker Avenue, Liverpool, L18 4QY
01517244850
Gemma@bookerflowersandgifts.co.uk
www.bookerflowersandgifts.co.uk