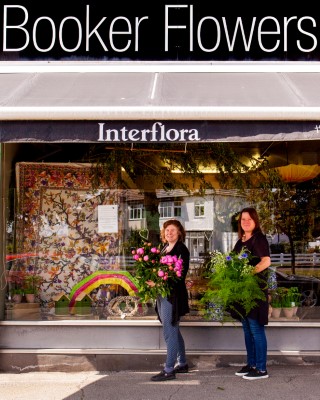 Coronavirus (COVID-19) Update – WE ARE NOW OPEN
We have some fabulous news, as per Government guidance, we have reopened our doors to the public this morning (Monday 15th June) and we are looking forward to welcoming our customers back in the shop.
We recognise the increased uncertainty that Coronavirus may be causing and would like to offer our reassurances that the health and wellbeing of our florists and our valued customers together with your loved ones are always our number one priority.
After working hard behind closed doors we have put new hygiene measures in place and have new sanitizer stations and sneeze screens in place. To make it as safe as possible we also ask that only one person/household is allowed in the shop at any one time.
Orders can still be placed through our website and over the phone for same-day or future date deliveries. So if you are shielding or just not ready to venture out yet, we can deliver beautiful flowers for you just give us a call on 01517244850.
We have put new procedures in place following the guidance provided by the World Health Organisation and the British Government and will only accept and deliver orders where we feel it is safe to do so.
Although our doors are now opened to the public, so you can collect your order, we would recommend pre-ordering your collection to avoid you waiting for something to be made (which may result if you having to return back at a later time).
Inside the workshop, we are following government guidelines, social distancing and hygiene measures are in place, and all deliveries are contactless.
So you can rest assured that we are creating beautiful bouquets in an environment that's as clean as possible and we are taking all precautions to keep ourselves and our customers safe.
We are using alcohol-based wipes for all our surfaces, door handles, pens etc and all our staff and delivery drivers have antibacterial gel to use and are washing our hands regularly.
Contactless deliveries
We have also introduced "contactless deliveries" which we hope will offer peace of mind and protection for everyone.
We have advised our delivery drivers to follow the below guidelines when making a delivery:
· Put the flowers in a suitably safe place.
· Ring the doorbell to alert the recipient that the delivery has taken place and then stand back two meters from the door in case the recipient answers.
· If the door is not opened put a calling card through the letterbox to advise where the flowers have been left.
· If the recipient chooses to open the door stay at least two meters away while communicating with the recipient, ensuring the delivery service is truly contact-free.
We want to assure you that we are working hard to deliver your heartfelt wishes. To that end, we may have to substitute certain stems (due to shortages) but we can guarantee we will create something seriously special on your behalf using a mix of our very best in-store seasonal stems.
Secondly, we can no longer offer a timed delivery slot, or a morning/afternoon delivery. This is to accommodate the delivery staff who will be working on the front line. We know that you'll understand why these decisions are necessary and support us in our mission to keep things moving during this difficult time.
Amending an existing order
However if you are worried about an order you've already placed because the recipient is now in self-isolation or the delivery address is to a venue that is no longer open, drop us a line with your order details at gemma@bookerflowersandgifts.co.uk or telephone 01517244850 and we'll be happy to help.
What better way to tell someone you are thinking of them at this difficult time and order them a beautiful bouquet.
Birthday Flowers, Get Well Flowers, Congratulations, Sympathy or New Baby Bouquets are all available and we are also taking Funeral orders for Bespoke Tributes and Casket sprays which can be delivered to you or the Funeral Directors directly.
Therefore, we hope you will continue to SHOP LOCAL at this difficult time.

We thank you for your continued support!
or give us a call on 0151 724 4850