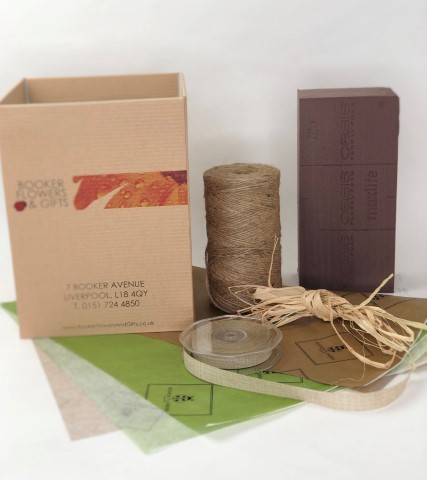 Ecologically Friendly Florist - Booker Flowers and Gifts caring for our world
We've all seen those shocking pictures of plastic filling our oceans. As florists, we feel very close to the Earth and want to protect it.
Right through to our biodegradable oasis, all of our packaging is now eco-friendly, which means that it's easily compostable or can be fully recycled. Once you've finished enjoying your flowers from us, they'll go back into growing more flowers!
We are also committed to reducing the amount of plastic we use and never use plastic carrier bags and have moved over to using biodegradable string (rather than plastic ribbon) to tie all our bouquets.
We also upcycle products where we can, to make our bespoke and unique gifts.
Ethically Minded
To ensure that our flowers are grown sustainably and cultivated by workers who are treated humanely, we only buy blooms from suppliers who are MPA and MPS certified.
It feels good to know that your arrangements won't have been created at the expense of anyone else in the world.
Just as we believe our flowers spread happiness, we also like to give back our community and also do our best to support local charities and schools.
Visit us, your Liverpool florist, today, for beautiful blooms that won't harm the planet.
After all, we only have one planet and should look after it!