Flower Class Gift Vouchers - £50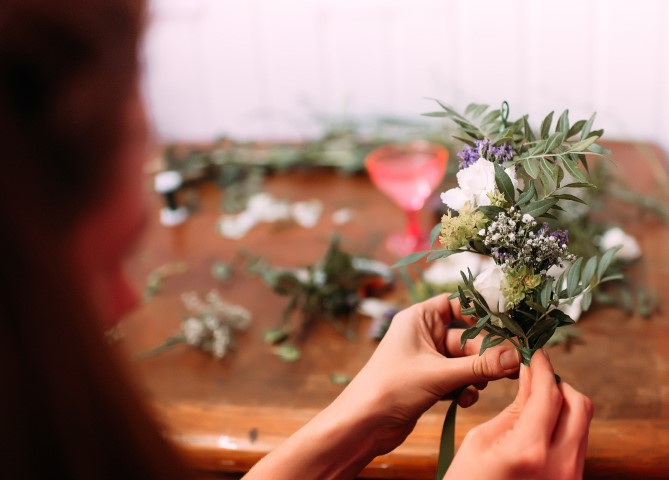 Are you struggling with what to buy someone for their Birthday or Christmas? Then how about a Flower Arranging Gift Voucher for one of our Flower School Classes in Liverpool!
You can book one of our Liverpool Flower Arranging courses, as a gift for someone - which makes a great Birthday or Christmas Gift!
Gift Vouchers are £50 they are valid for 12 months and can be used to attend any of our flower school classes (if the class is more than £50 the voucher can be used as part payment towards the class).
Flower Arranging classes are available nearly every month however our Flower School classes are very popular and must be booked in advance.
If you would like a Liverpool Flower School Gift Voucher just click below and then ask the recipient to book their chosen Flower School class with us.
Please note the recipient must pre-book a class with us.
Flower arranging classes with Booker Flowers and Gifts Liverpool are a fun way to learn about flower arranging. Learn the tricks and techniques used by professional florists. During each class we vary the techniques used so that you will learn about all aspects of floral techniques including; floral foam tips; wired work; glued designs and more. You will also learn about the conditioning of flowers, names and principles of design.
Floristry classes at Booker Flowers and gifts are a fun way to learn the basics of floral design and get tuition from a professional florist.
No previous floristry experience needed, as you will receive professional tuition and all materials needed to make the floral design shown. The flower arranging classes are hands-on and a perfect introduction into floristry with guidance from professional florists.
To hear about future Flower Arranging Classes subscribe to Our Liverpool Flower School Newsletter
To watch our Flower School Tutorials watch us on YouTube